Since the beginning of the 20th century, Greece has officially requested the return of a 75-meter frieze torn from the Parthenon and one of the famous caryatids from the Erechtheion, a small ancient temple also located on the Acropolis of Athens, key pieces in this museum's collection. From United Kingdom.
British authorities say the sculptures were "lawfully acquired" in 1802 by British diplomat Lord Elgin, who sold them to the famous London institution. But Greece claims they were "looted" while the country was under Ottoman occupation.
Last week, The Telegraph newspaper claimed that Osborne, Britain's former finance minister, was about to close a deal with the Greek authorities to return the treasures as a long-term loan, as part of a "cultural exchange." that would make it possible to circumvent a British law that prevents the museum from dismantling its collection.
"I think his point of view in this regard has been misinterpreted and misrepresented. (Osborne) is not going to return them. That is not his intention. He has no desire to do so," the minister said in her statements today, which were taken up by the AFP and DPA news agency.
"He has also raised the concept of a 100-year loan, but that is certainly not what he is planning either," he said.
In turn, the Greek government spokesman, Yiannis Oikonomou, had admitted on Monday that his "ongoing" negotiations with the British Museum had not been "easy."
Also in her statements, the official assured that fearing that a return of these famous Greek sculptures would open "the box of thunder", since she confessed that "it would be going down a slippery slope", which could question "whether many incredible objects should return to another country considering the question of ownership very ambiguous".
Other countries, such as Egypt or Chile, demand the return of pieces such as busts of pharaohs or the moai Hoa Hakananai'a, the most spiritually valuable on Easter Island, which is in the British Museum.
The Chilean authorities began negotiations in 2018, on a trip to London by a delegation of Rapanui indigenous people from that Pacific island, which aimed at the possibility, hitherto unfulfilled, of achieving a long-term "loan" of the figure of basalt 2.4 meters high and weighing 4 tons, which according to tradition contains the spirit of one of its ancestors.
In recent years, pressure has increased for Western museums to return works of art, especially those obtained during the colonial period, to their countries of origin.
In this regard, the Greek media reported in December that secret negotiations had been going on for a year between Osborne and the Greek Prime Minister, Kyriakos Mitsotakis, and the British government, then recalled that the British Museum is subject to a 1963 law that prevents it from transferring or sell items from your collection, except under very limited conditions.
Source: Ambito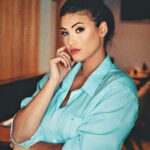 I am an author and journalist who has worked in the entertainment industry for over a decade. I currently work as a news editor at a major news website, and my focus is on covering the latest trends in entertainment. I also write occasional pieces for other outlets, and have authored two books about the entertainment industry.