Scientifically, there are said to be certain traits that show an increased likelihood of staying single forever.
"For every pot there is a lid" – not entirely true, because researchers have found that if you have certain characteristics, you run the risk of being single forever.
If you have the desire to find a partner as a single and go on one date after the other, but somehow it doesn't really work out with a permanent relationship, it could be because of your own personality. Psychologist Mark Travers reported on "Psychology Today" which characteristics could make you a long-term single without you perhaps realizing it.
These four qualities are more likely to stay single:

Having children is not a priority in life
Most people dream of starting a family of their own at some point in their lives. So if you don't feel the desire to have children, the search for a suitable partner will automatically become more difficult. However, there are also couples who decide together not to have children. According to studies, people without children are said to experience higher levels of "happiness in the moment," while parents experience more thoughtful happiness or a heightened sense of life accomplishment. Research also shows that having a job is more important for life satisfaction than having a relationship or being married.
careerist
If you're very focused on your career and put your job above all else, that's a clear indication that you're more of a single guy. Relationships cost time, money and sometimes nerves that many career-oriented people are not willing to give. Above all, potential partners do not always want to act second.
The rebels
If you hate society's dictates of norms and values ​​like starting a family, monogamy, and marriage, and generally don't want to be forced into schemes, this could be a clear sign that you're happier single.
The unbondable
Anyone who generally notices that they have a problem with strong bonds, are dragging childhood traumas behind them or something else that is noticeable again and again when a connection becomes more concrete, should get help. This scheme of avoiding attachment will probably not disappear overnight and ensures, sometimes consciously, sometimes unconsciously, that you always end up single.
It is therefore important that you know what kind of person you are when making one of the most important decisions in your life, such as starting a family. According to the psychologist, however, around half of all adults today have real problems with entering into a long-term partnership and prefer to remain single voluntarily.
Source:
Source: Stern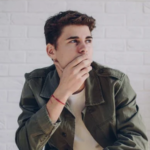 I am a 24-year-old writer and journalist who has been working in the news industry for the past two years. I write primarily about market news, so if you're looking for insights into what's going on in the stock market or economic indicators, you've come to the right place. I also dabble in writing articles on lifestyle trends and pop culture news.