She was dad Elvis' star of the eye and his only daughter. Lisa Marie Presley grew up in glitz and glamor. She never learned how to handle money and lost the $100 million inheritance.
Lisa Marie Presley inherited $5 million when she was nine, even though her father, Elvis, earned vastly more when he was alive. Her mother, Priscilla Presley, managed the inheritance until Lisa Marie was 25 years old. In the meantime, her mother was able to increase the inheritance to 100 million dollars through clever business acumen. But Lisa Marie seems to have spent everything during her lifetime.
Her father Elvis set an example for her and squandered his money. The singer, who is estimated to have earned up to a billion dollars in his lifetime, managed to bring most of the earnings straight back to the people during his lifetime, together with his manager Tom Parker, who amassed huge gambling debts.
Dealing with money was put into Lisa Marie Presley's cradle

Elvis gave Cadillacs to an enormous number of friends and employees, he himself bought more emotionally and out of affect. He is said to have owned over 200 Cadillacs in his lifetime. The King of Rock'n'Roll could never refuse a wish from his little daughter Lisa Marie. She had her own pony, a golf buggy that she rode around the Memphis estate, and countless household staff who were always at her disposal. Sometimes Elvis rented the local theme park, Libertyland, for exclusive use by Lisa Marie and her friends. When his daughter once complained she'd never seen snow, he flew her straight to the Idaho mountains in his private jet so she could play in it for 20 minutes before flying her back.
Whenever Elvis ran out of money, he would simply arrange another tour or film deal. But Elvis Presley also relied too much on his financial advisor, as did his daughter later. In 1973, Presley and Parker are said to have spent so much money together that a solution had to be found. They sold licenses to 1000 songs to music giant RCA for $5.4 million. But Presley himself was left with only about $1.35 million of that sum after the tax was paid and 50 percent went to Parker. It was assumed that the then 38-year-old Elvis would play many more tours and that the license income that had now been sold and therefore also in the future would not be lacking. But Presley died of heart failure at the age of 42. This is how the inherited five million dollars came about, which was left over from around one billion dollars.
But thanks to Priscilla Presley, Lisa Marie Presley got $100 million at the age of 25. And a very similar life story unfolded over the next few decades. Although Priscilla Presley had raised the funds by opening Elvis' Graceland estate to visitors and tourists, which still brings money to the coffers to this day, Lisa Marie raked in the rest of the inheritance. The company "Elvis Presley Enterprises" founded by her mother, which managed the rights to Elvis' image, merchandising and the remaining licenses for songs that were recorded after her husband sold the licenses, was to be significantly reduced under Lisa Marie.
From the age of 25 she managed the Elvis legacy with the help of trustees. In 2003, the year she also launched her ultimately unsuccessful music career, she appointed Barry Siegel as her financial advisor and chief executive officer.
Her mother built "Elvis Presley Enterprises".

Lisa Marie Presley, like her father, over-trusted a financial advisor and failed to adequately review his actions. It is said that when he brought copies of papers to her house, she told him to take them back, not wanting them in the house. After just two years, in 2005, Siegel got Presley to sell 85 percent of her company shares to "Elvis Presley Enterprises". CKX, an American entertainment company, bought the shares for around 100 million dollars. But after deducting taxes, he was left with just $40 million and $25 million in company stock. Siegel also spoke of the fact that 20 million debts from the Elvis subsidiary also had to be paid.
"You either have to grow or go down," Lisa Marie Presley said at the time. And so did CKX, the company went bankrupt in 2011 and the shares in "Elvis Presley Enterprises" were sold to the brand management company Authentic Brands Group for more than 145 million US dollars. Authentic Brands still controls the merchandising and licensing of the Elvis Presley name, likeness and likeness.
Back to 2005, Lisa Marie Presley made the $40 million sale. This money didn't last long either, only ten years later, in 2015, Lisa Marie Presley was again heavily in debt. But how did she do it?
The heiress had purchased homes in Hawaii, in Hidden Hills, California, and a 150,000-square-foot 15th-century mansion and pool in Rotherfield, East Sussex. She apparently invested millions of dollars in home renovations. She was also a member of the Church of Scientology for many years. The community is said to have helped her get over her drug addiction, but there were stays in posh rehab, along with three other costs. In 2014 she is said to have left Scientology. She then also took out mortgages on the houses to finance her lifestyle. It went so far that by 2010, mortgages exceeded the actual value of land in Hawaii and California.
Lisa Marie Presley's ex: demands despite marriage contract

In 2016, she divorced her ex-husband, Michael Lockwood, with whom Lisa Marie Presley has twin girls. He then sued for maintenance for himself and the children. The Presley daughter's fourth marriage had lasted for 10 years, but Lockwood now wanted $263,000 a year in alimony to support his lifestyle and $40,000 a month for the children. She countered that she owed $16 million in debt. However, he kept claiming her finances were in better shape than she was letting on.
In 2018, Lisa Marie Presley sued her financial advisor Barry Siegel, believing he had not managed her wealth to the best of his knowledge. This was supported by the fact that tax debts had also accumulated between 2012 and 2017. Presley owed the state more than $10 million in back taxes and now had a mortgage on her home in the UK for more than $6 million. Incidentally, Siegel charged approximately $700,000 annually for his services as a financial advisor.
Siegel also testified at the trial that his appeals to Elvis' daughter to limit her lifestyle fell on deaf ears. After all, she had already incurred debts of $20 million in 2003 and apparently learned nothing from it. The case dragged on. In 2019, even her mother, Priscilla Presley, was forced to sell her Los Angeles mansion to help Lisa Marie with her mounting debt. During the corona pandemic, the case became quieter until it was said at some point that it was "settled confidentially".
In 2018, Lisa Marie Presley's ex-husband Lockwood went to court again. Although the first case was decided in her favour, he again demanded horrendous amounts of child support and, despite the marriage contract at the time, a share in a book deal she recently signed and the Hollywood biopic of Elvis. The case was still open when Lisa Marie died of heart problems on January 12. The three daughters she leaves behind will now reportedly inherit the Graceland estate and hopefully work with better financial advisors than their grandpa and mother did.
Sources: ,
Source: Stern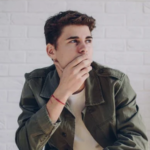 I am a 24-year-old writer and journalist who has been working in the news industry for the past two years. I write primarily about market news, so if you're looking for insights into what's going on in the stock market or economic indicators, you've come to the right place. I also dabble in writing articles on lifestyle trends and pop culture news.