They also make classics like the popular Blondie, a bright, smooth, malty, easy-drinking gold; and the Scottish, with caramel flavors and aromas with a dry and fresh finish. Although these varieties can be tried in various branches of the brand, the Palermo Viejo headquarters stands out from the others for having been inspired by Mexican culture to design both its setting –which features impressive murals by Campos Jesses– and its menu, which includes tasty nachos, burritos and tacos.
Address: José A. Cabrera 4427, Palermo.
Junkyard
Desarmadero is a benchmark among the city's beer bars. Its successful story began in 2017 – when the "boom" began – and it was immediately chosen by connoisseurs and curious people for bringing together the best producers in the country in one place.
They have two locations, one opposite the other on two corners in Palermo, where they offer 41 taps and a huge variety of styles: from the most popular and simple to the most exotic and complex. In turn, the house has its own brewed beers in the IPA, APA and Pilsen varieties, the latter being the most requested due to its low alcohol level, smoothness, balance and refreshing bitterness. Another strong point of the place is its gastronomic offer with a homely imprint, with a focus on hot tapas, hearty sandwiches and hamburgers.
Addresses: Gorriti 4295 (Desarmadero Bar) and Gorriti 4300 (Desarmadero Session), Palermo.
THE TACUARA SHED
Six years ago, the San Fernando neighborhood saw the birth of the first El Galpón de Tacuara store. Today, the brand has six locations and has positioned itself among the main craft breweries in Argentina. Its offer is characterized by having a great variety of styles created by the brewmaster Gabriel Furnari based on the most noble raw materials on the market, under rigorous artisan procedures. This made them worthy of important awards.
Some suggested beers to taste in its bars are: the IPA Sanfer, with intense citrus and floral aromas; the Irish Red Ale, reddish in color, light and balanced; and the Jim Morrison that combines complex roasted malts with a dose of classic bourbon whiskey, with a high aromatic charge and great drinkability.
Addresses: Gral. Arias 710, San Fernando; Av. Oath 2781, belgrano and more branches.
growlers
A young, urban and collaborative spirit represents Growlers bars. In its different street design venues, you can find classic beers and new trends selected by specialized sommeliers. There are always different varieties of IPA and NEIPA; extremely drinkable styles such as Pilsen or Scottish; and boutique options such as the Demon Framboise with Patagonian raspberries, the Equum Hazelnut with toasted hazelnuts or the Ortúzar Póker Bourbon aged in whiskey barrels. Its proposal is completed with ciders and cocktails that are accompanied by a tempting menu where there are homemade hamburgers (the stars of the menu), reloaded fries, signature dishes to snack on, gluten-free recipes and vegetarian or vegan options.
Addresses: Gurruchaga 1450, Palermo; fold 857, little horse and more branches.
GRIZZLY
The Villa Crespo neighborhood hides a corner dedicated to beer fans. It's Grizzly, a bar inspired by a mountain refuge that for five years has been surprising with an exclusive selection of the most sought-after and outstanding beers on the local scene. Renowned artisan producers rotate through its 14 taps –such as Lost Toys, Strange, Itzel, Minga, Cuatro Jokers and more– and the pints are accompanied by a careful cuisine offer that includes snacks, portions and signature dishes made with raw materials from small and medium local producers. The most requested styles are the American IPA (resinous, citric, with medium alcohol and a bitter finish), the Neipa (very fruity, unctuous and highly drinkable), and the Lager (fresh, light and very easy to drink).
Address: Palestine 1107, Villa Crespo.
BEER CLUB
Club de la Birra was born in 2015 as a virtual community of brewers who shared information and opinions. Today, the space has materialized into three bars where couples and groups meet every day to taste a wide variety of styles. Its blackboard brings together prestigious producers with very different options that suit all tastes.
At this time, the Mexican Lager is a favorite, refreshing, light and with low bitterness; the Waldbier de Peñón, which is a Lager with added raspberries; and the Minga APA, with intense aromas of hops, medium bitterness and a dry finish. In addition, the proposal adds a wide variety of cocktails and 100% handmade dishes specializing in hamburgers and ribs. It should be noted that they recently inaugurated a headquarters in the attractive San Isidro Hippodrome, with a huge open-air space.
Addresses: Av. Márquez and Av. Fleming, San Isidro; President Roberto M. Ortiz 1871, Recoleta; and Av. Pedro Goyena 60, little horse.
PATIO OF THE DAIRY MILKS
The historic Patio de los Lecheros, located in the Caballito neighborhood, is an ideal place to visit with family or friends. It is an open-air gastronomic patio with tempting proposals for cuisine and drinks that can be enjoyed in a pleasant and relaxed atmosphere.
The different grill options, seafood dishes, homemade pizzas and Mexican cuisine can be accompanied with beers from the local La Barra. It has taps where they serve classics such as Lager, Scottish, Golden, Honey, Cream Ale, IPA, APA and Stout from important artisan microbreweries. For those who prefer industrial beers, there are a variety of cans and jugs.
Address: Donato Álvarez 175, little horse.
Source: Ambito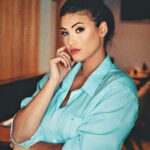 I am an author and journalist who has worked in the entertainment industry for over a decade. I currently work as a news editor at a major news website, and my focus is on covering the latest trends in entertainment. I also write occasional pieces for other outlets, and have authored two books about the entertainment industry.