Fernando Sanjiao: When I started studying, around that time, I did it with Martín Rocco, and I realized that the question of being Argentine and identification was what the public liked the most. There is a difference between watching the stand-up recorded on video or on Netflix than live, everything happens there. The offer grew, the public has its references and knows what it is going to find. When we started we had to explain it, now it has become a genre that is highly chosen by people. When we go to cities where not so much is known, the public is surprised and surrenders. Although it has 20 years of history here it is new for many.
Q.: What is it that most attracts the public and what do they respond to those who point out that stand up is superficial or easy?
Pablo Fabregas: It attracts efficiency. If one goes to see a group or a comedian, he knows that he will sit down and have a good time for an hour and a half, it's guaranteed fun. It is a popular genre and as such it is simple and not deep. I don't understand why they criticize stand up and demand depth and more complex things when most of the new songs we hear don't have them, or plays we see either. The stand up pays for its simplicity.
FS: People share the videos and say "This is like you", "This happens to us", they also enjoy the comedy. There are many artists who add Instagram videos to live stand up and thus enrich their proposal. Humor is something that is enjoyed among friends, every day we are with hundreds of memes sharing and reaching out to others. What the public enjoys the most is sharing it and they learn that not all comedians are the same, they warn that there is diversity in those who come from clowns or improvisation, and those artists tell us that it seemed easy but it is not that easy. From a distance it looks easy, it's the magic of this genre, that it seems easy to tell something that happened to me or I think, without much preamble, but that has its script and work behind it.
Q.: What do you take from references such as David Letterman or Ricky Gervais, what is similar and different between the local stand up and the American or English?
FAQ: Gervais is one step above, I respect and admire him. In Argentina we are doing well in relation to the region, but if I compare myself with the references in the United States or London there is a year of more years, and more history. Here there is still a lot of offense with humor.
FS: The stand up is like a talk and in each country it is different. We have different things that we laugh at, to ironize, to portray, to tell, and that is what changes, then there is more transversal and universal comedy and another more local one. Most of the comedians who do it like American humor, but the public doesn't necessarily know it. When they see him live, they like the one here because he talks the way they talk.
Q.: What are the high points of this show that you present at La Plaza?
FAQ: The most attractive thing about working together years ago, in addition to being friends, is the view on the world, there are things in which we have similar opinions but in many others, such as the ways of approaching life and comedy, we are different. We are going to include the public more but without bothering them or asking them for anything difficult, we will not make them participate, that sometimes drives them away. Live polls, and so on. We are two comedians who work hard and I think this is an honest show.
FS: We have worked together for more than ten years, Pablo started as a producer and then as a comedian, there is a lot of chemistry on stage and experience. There will be stand up moments and the idea is that the public is very present with things that they will tell us. The strongest are the monologues and new materials.
Source: Ambito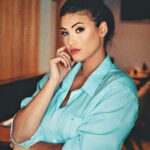 I am an author and journalist who has worked in the entertainment industry for over a decade. I currently work as a news editor at a major news website, and my focus is on covering the latest trends in entertainment. I also write occasional pieces for other outlets, and have authored two books about the entertainment industry.