Facial oils provide rich care and are particularly popular care products during the cold season. The possible applications are versatile and promising. Here you can find out what you should consider and which oils are available.
Facial oils are suitable for the needs of different skin types. They care for the skin in a targeted manner and are intended to support the development of a healthy skin barrier function against moisture loss and environmental influences. The oils can be used for a short time or become a permanent part of the care routine. However, oils are considered greasy and so the rumor persists that they are not recommended for problematic skin. The opposite is the case, because the right facial oil can even reduce sebum production in oily skin or prevent inflammation in impure skin. Read here which facial oils are suitable for which skin types.
Facial oil is versatile

There is a suitable facial oil for every skin type that specifically cares for it.
It is not only suitable for care, but can also gently remove waterproof make-up and dirt residue from the pores.
Foundation and Co. can be diluted with facial oils and provide valuable moisture.
Different skin types, different oils

Whether a product harmonises with your skin type depends, among other things, on how high the proportion of unsaturated fatty acids is. In natural cosmetics, a distinction is therefore made between dry oils and non-drying oils. The so-called iodine number reveals whether an oil dries quickly or slowly.
Is the iodine number below 100, it is a non-drying oil with more saturated fatty acids. These include, for example, coconut oil, olive oil, avocado oil, almond oil and jojoba oil. These facial oils therefore form a light film on the skin.
One Iodine number between 100 and 170 means the oil is semi-drying. Sunflower oil, wheat germ oil, sesame oil, safflower oil, and grapeseed oil, for example, fall into this category.
If the Iodine number over 170 lies, it is a drying oil with a high proportion of unsaturated fatty acids. These oils do not lie on the skin and are quickly absorbed. These include, for example, linseed oil and wild rose oil.
Which oil is suitable for oily or impure skin?

For oily and impure skin, use an oil that dries quickly. This allows the oil to soak in quickly and avoid sheen. Many oils have sebum-regulating ingredients and signal the skin that less sebum is needed. It then produces less fat because it is already being supplied with enough from the outside. At the same time, facial oil can have an antibacterial and anti-inflammatory effect on pimples. The following oils are suitable for oily and impure skin:
argan oil
wild rose oil
castor oil
grapeseed oil
hemp oil
Which facial oils are comedogenic?

The term comedogenic refers to substances that trigger breakouts and clog pores. A composition that does not clog the pores of the skin is said to be non-comedogenic. Examples of comedogenic facial oils include coconut oil, wheat germ oil, olive oil, and flaxseed oil. Popular products such as almond and castor oil, on the other hand, are non-comedogenic and also suitable for impure skin.
Which facial oil is suitable for sensitive and irritated skin?

Sensitive and irritated skin often shows redness and irritation. Use natural oils and avoid ingredients such as paraffin. These oils are suitable for sensitive and irritated skin:
evening primrose oil
borage oil
marula oil
currant oil
hemp oil
Which facial oil is suitable for dry skin?

Dry skin needs particularly rich care, so non-drying oils such as almond or jojoba oil are suitable. Especially in winter, many people are affected by dry skin, which is when care with rich facial oil is particularly worthwhile. This includes:
almond oil
wild rose oil
argan oil
jojoba oil
avocado oil
Is facial oil recommended for rosacea?

Rosacea is one of the most common skin diseases in adults. The skin is particularly sensitive, looks red, burns or itches and small poplars can develop. When it comes to skin care, less is more. A face oil is less recommended for this sensitive skin, creams that have been specially developed for rosacea sufferers, such as this one, are more suitable which aims to fight redness as well as inflammation.
Which oil is suitable for mature skin?

Nourishing, regenerating and moisturizing facial oils are best suited for mature skin. These include natural oils that are cold-pressed from the seeds and nuts of plants and are similar to the skin's own fat. These oils could be:
jojoba oil
almond oil
argan oil
avocado oil
Which oil is suitable for normal skin?

Normal skin is particularly uncomplicated and can be cared for with various oils. It is best to use a drying oil that is quickly absorbed and does not leave a film on the skin. That could for example being.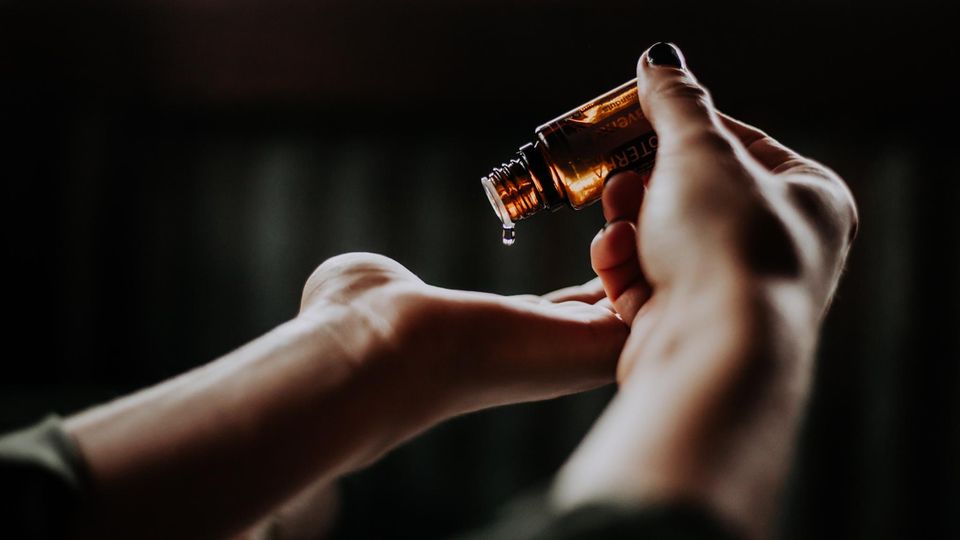 Face oil: how to use it

Cleanse your face thoroughly and remove make-up and dirt residue from the pores. Then moisten your skin slightly so that it can absorb the facial oil better. The application is most worthwhile in the evening, then the facial oil can take effect overnight. Incidentally, you only need a few drops of the facial oil, because the mass is very economical and can be easily distributed on the face. Put a few drops of the facial oil in the palms of your hands and gently rub the oil to warm it up. Then you can spread the oil on your face and massage it into your skin. Ideally, use a practical one to work the oil into the skin.
How to recognize high-quality facial oil

Make sure that it is cold-pressed or virgin oil that still contains all the natural active ingredients.
Especially when it comes to facial care, it is worth paying attention to high-quality ingredients, which is why organic oils are well suited.
Most oils must be stored away from light to preserve nutrients. The darker the color of the glass bottle, the better the oil is protected.
Source: Stern