Biden, Speaking at the SKI Siltron CSS semiconductor facility in Bay City, Michigan, he said he remained "very focused" on combating the inflation exacerbated by supply chain disruptions and Russia's war in Ukraine, as it worked to create more high-paying jobs in production.
"Inflation in grocery stores, thank goodness, is starting to ease. Prices for things like clothes, TVs, and appliances are coming down. That's good news for the holiday season."Biden said, noting that costs for growers were also coming down.
Although gasoline prices are back to their prewar levels, down $1.50 a gallon from their peak this summer and continuing their decline, Biden said more progress was needed.
"Although these prices are lower, they are not low enough," he said. "It's going to take time to bring inflation back to normal levels… we're very focused on that."
October with the lowest increase
The US Department of Labor reported earlier this month that consumer prices in the United States increased by 7.7% in October compared to the previous year, the smallest increase since January.
At the monthly level, the CPI increased by 0.3%, thus reporting a fall after the monthly increases of 0.6% in both August and September.
Prices could soar again if unions reject a potential contract deal with railways Americans, the White House has warned, but Biden he did not raise the issue during his remarks.
The Democratic president flaunted his support of unions but did not address criticism that he betrayed workers by backing a congressional measure that would block a potential rail strike.
Source: Ambito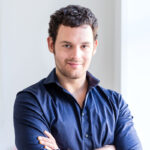 David William is a talented author who has made a name for himself in the world of writing. He is a professional author who writes on a wide range of topics, from general interest to opinion news. David is currently working as a writer at 24 hours worlds where he brings his unique perspective and in-depth research to his articles, making them both informative and engaging.