The Netherlands, not Holland: the curious dispute of the country by its name
All the state engineering of that country, such as ministries and sports and cultural institutionstogether with the main cities of the country, launched a couple of years ago an informational and marketing campaign to eliminate the use of the name "Holland", and thus use "Netherlands".
The justification, from the European nation itself, is based on the following clarification: "Holland is just a region that makes up the territory of the State of the Netherlands, which is part of the European Union"they stated.
The confusion arose because Holland is a historical, traditional and influential space of the mentioned countrywhose official language and name is Dutch.
For example, the official tourism website has always been called Holland.com, and its football team has also avoided it. Now that has changed and progressively all the local signage will do so.
Why was it always called Holland?
Netherlands is the Spanish translation of netherlandswhich comes from the Dutch term "Nederlanden"which means "lowlands".
The country is named for the orographic location of its territory, which is partially below mean sea level.
The denomination "Holland" It comes from the name of the region of the same name that is located in the west of the country and is divided into two provinces: North Holland and South Holland.
That is why there are Dutch people who are Dutch, but the inhabitants of one of the other 10 provinces are not Dutch. Neither are the inhabitants of its Caribbean territories, including Aruba, Curaçao and Saint Maarten.
In the 19th century, the kingdom of the Netherlands arose, which gave its name to the current country. The Royal Spanish Academy, in its Diccionario Panhispánico de Dudas (2005), recognizes the official name of this country as the Netherlands.
The name Holland strictly designates a western region of the Netherlands, divided into two provinces, North Holland and South Holland., refers. He also considers it "frequent and admissible" in colloquial speech to use the Netherlands to refer to the entire country, but recommends against doing so in official texts.
Source: Ambito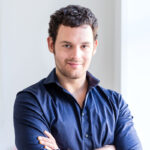 David William is a talented author who has made a name for himself in the world of writing. He is a professional author who writes on a wide range of topics, from general interest to opinion news. David is currently working as a writer at 24 hours worlds where he brings his unique perspective and in-depth research to his articles, making them both informative and engaging.