Luiz Inácio Lula da Silva, who will lead the country for the third time, will also be supported by some twenty heads of state, the largest number for an inauguration in Brazil. Among these are the leaders of Argentina, Chile, Venezuela, Colombia, Ecuador, Paraguay, Honduras and Uruguay, as well as the King of Spain.
He is expected to get out of the traditional black Rolls Royce convertible in front of the Planalto presidential palace, walk up the building's ramp and receive the sash, a green and yellow silk ribbon, the colors of the national flag, embroidered in gold and diamonds. Then he will speak before some 30,000 people who will occupy the Plaza de los Tres Poderes, where the Congress and the Federal Supreme Court are also located.
Brasilia will mobilize 100% of its police for Lula's inauguration, potentially deploying up to 8,000 agents.
The Federal Police alone will employ more than a thousand officials in "intelligence and security" tasks, the largest contingent for an investiture. And the carrying of weapons for various categories of civilians will be prohibited.
Who will participate in the assumption
Venezuelan Nicolás Maduro confirmed his participation in the ceremony after Bolsonaro lifted the ban on his entry into Brazilian territory on Friday. Lula plans to restore diplomatic relations with Caracas, broken in 2019 when Brasilia recognized the opposition Juan Guaidó as interim president.
Washington will send the Secretary of the Interior, Deb Haaland, the first indigenous person to form a cabinet in the United States and a harsh critic of Bolsonaro, while Vice President Wang Qishan will attend on behalf of China.
Lula's challenge
President Lula Da Silva will have immediate challenges greater than those he has faced in his other two presidencies, which left him with an enviable popularity rating of 87%.
"In the first 100 days, he must show which direction the government will take. The electoral victory was tight and he will face a divided country with a fierce opposition. He needs to lead a government of pacification and national unity," explained Leandro Consentino, a political scientist at the Insper institute in Sao Paul.
Lula prevailed over Bolsonaro in the run-off on October 30 by 50.9% of the votes compared to 49.1%, a result that revealed a deeply polarized society.
In addition, the ex-unionist must gain "credibility" regarding the management of public accounts in the face of a delicate fiscal situation, despite the fact that his campaign promises require an increase in spending to finance social programs, according to Consentino.
Some 30 million of the 215 million Brazilians go hungry and the economy is barely able to recover after the pandemic hit.
Source: Ambito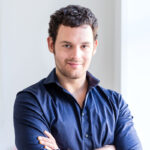 David William is a talented author who has made a name for himself in the world of writing. He is a professional author who writes on a wide range of topics, from general interest to opinion news. David is currently working as a writer at 24 hours worlds where he brings his unique perspective and in-depth research to his articles, making them both informative and engaging.