The Russian army – which rarely divulges its casualties – I have never reported so many losses in a single attack since the start of the invasion of Ukraine on February 24.
The Russian Ministry of Defense specified that the bombardment "with four missiles" took place in the town of Makiivka, occupied by Russia in the eastern region of Donetsk, and that it hit "a temporary deployment center" of the army.
The ministry did not specify the exact date the bombing took place, but said it was an attack with HIMARS rocket launchers, a type of weapon delivered by the United States to Ukraine.
The Ukrainian army acknowledged having bombed up to 10 vehicles and an unknown number of soldiers in Makiivka and ensures that the attack was carried out on December 31.
"The losses in terms of personnel for the occupants are being clarified," the General Staff detailed on Facebook. A few hours earlier, Ukraine raised the death toll to 400.
The announcement of these losses sparked criticism of the Russian military command, accused by former separatist leader Igor Strelkov of having stored ammunition in the unprotected building.
Russia attacks
Ukraine also suffered Russian bombing wave New Year's weekend, which left at least five dead.
The attacks continued on Monday in kyiv, the capital, hit by Iranian-made drones.
The mayor, Vitali Klitschko, reported an explosion in the Desnyanski district, where "a 19-year-old man was hospitalized," he added.
Authorities later reported that the young man was injured by falling debris.
Power operator Ukrenergo reported that the power supply situation in kyiv was now "more complicated" and indicated that there would be "power outages".
Russian New Year attacks hit central areas of large cities, said Mikhailo Podoliak, adviser to President Volodymyr Zelensky.who described it as a change in Moscow's strategy.
"Russia no longer has military targets and tries to kill as many civilians as possible and destroy civilian facilities," he tweeted. "It's a war to kill."
On Saturday, December 31, Russian artillery hit a town on the outskirts of Kherson, where a 13-year-old boy was injured.
Subsequently, Russian forces attacked the hospital where the minor was in intensive care.
"What does the 13-year-old boy have to do with these inhumans who tried to kill him twice?" Governor Yaroslav Yanushevych questioned. in the Telegram app.
The Russian attack damaged Kherson's hospital and left Kherson and the surrounding area without power.
In November, Russian forces withdrew from Kherson, the only regional capital they had ever controlled, but continued to shell it.
Ukrainian authorities reported that dozens were injured in the attacks that left five dead in several regions.
Blows to Ukrainian infrastructure
After a series of military defeats, Russia began targeting Ukrainian infrastructure in October, leaving millions of people in the dark and exposed to freezing cold.
The UN High Commissioner for Human Rights warned that this campaign causes "extreme hardship" for Ukrainians and denounced possible war crimes committed by Russian forces.
But for Russian President Vladimir Putin, "moral and historical" justice is on his country's side in this war, as he claimed during his New Year's speech.
Moscow claimed its strikes on Saturday targeted "Ukrainian defense facilities involved in manufacturing offensive drones."
"We managed to dismantle the plans of the kyiv regime to organize terrorist attacks against Russia in the near future," he said.
Russia accuses Ukraine of attacking its military installations and infrastructure.
In December, Moscow claimed that it shot down drones three times over a Russian base in Engels, in the south of the country, more than 600 kilometers from the border.
Another base in Russia's Ryazan region suffered attacks in early December that killed three, according to Moscow.
On Monday, Russian authorities reported that a Ukrainian drone struck an energy facility in the Briansk region, on the border with Ukraine.
Source: Ambito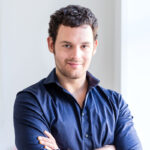 David William is a talented author who has made a name for himself in the world of writing. He is a professional author who writes on a wide range of topics, from general interest to opinion news. David is currently working as a writer at 24 hours worlds where he brings his unique perspective and in-depth research to his articles, making them both informative and engaging.