The request for the resignation of Minister Marcela Ríos comes after the opposition parties Renovación Nacional and Unión Demócrata Independiente announced that they were going to constitutionally accuse her of the thirteen pardons granted by the government at the end of 2022. The measure signed by President Gabriel Boric, which represented a promise from his electoral campaign, favored protesters during the mobilizations that took place throughout Chile in October 2019.
In an interview with the newspaper The MercuryBoric acknowledged "that there were untidiness in the execution of my decision to grant pardons" and maintained that "when situations of these characteristics occur in politics, we must assume responsibilities." Although pardons represent a presidential attribution that has been used in Chile, as in the case of Sebastián Piñera who granted this benefit to those convicted of crimes against humanity during the dictatorship of Augusto Pinochetthe main controversy argued by the opposition was the release of Jorge Mauricio Mateluna Rojas, who was a member of the armed group Manuel Rodríguez Patriotic Front and had a criminal conviction for robbery.
The departure of Marcela Ríos is the third change of ministers since the assumption of Gabriel Boricin March 2022. In September of that same year, when the plebiscite to modify the Constitution was rejected, they resigned the Minister of the Interior, Izkia Siches, and the Minister Secretary General of the Presidency of Chile, Giorgio Jackson. Despite the confirmation of Luis Cordero Vega in Justice, it is still unknown who will occupy the head of the Cabinet, a vacant position after the departure of Matías Meza-Lopehandía.
Source: Ambito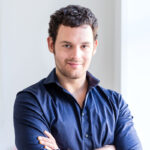 David William is a talented author who has made a name for himself in the world of writing. He is a professional author who writes on a wide range of topics, from general interest to opinion news. David is currently working as a writer at 24 hours worlds where he brings his unique perspective and in-depth research to his articles, making them both informative and engaging.