National Congress of Brazil defines Lula's intervention decree
In addition to Rodrigo Pachecothe president of the Chamber of Deputies, Arthur Lirawill also return this Monday to Brasilia to participate in the special session. Both parliamentary leaders must meet congressmen to discuss the reaction of Congress against acts of vandalism committed by supporters of the former president Jair Bolsonaro. There is still no scheduled time, according to the press office of the Chamber Presidency.
The president of the Senate even sent a message to the senators asking for unity at this time, the Brazilian newspaper Folha de São Paulo reported.
In the message, Pacheco told the parliamentarians that the situation is "serious" and asked his colleagues to demonstrate "vehemently" against the acts of vandalism registered in the federal capital.
Lula's decree of federal intervention in Brasilia
The decree signed by Lula determines that public security in the Federal District is the responsibility of the federal government and appoints the executive secretary of the Ministry of Justice and Public Security, Ricardo Cappelli, as controller, according to the act signed by the president.
"The president of the Federal Senate, using his powers (…) makes it known that the National Congress is convened extraordinarily, without payment of per diem, during the period necessary to consider the Decree", ordered by Lula to "put an end to the serious compromise of public order, in the terms indicated,'" Pacheco wrote in the letter sent to the senators.
The Brazilian Federal Constitution establishes that, even in the case of a decree, that is, an act signed by the President of the Republic, corresponds to the National Congress to approve the state of federal intervention. This is the second time that the federal government has imposed such a measure.
Source: Ambito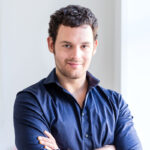 David William is a talented author who has made a name for himself in the world of writing. He is a professional author who writes on a wide range of topics, from general interest to opinion news. David is currently working as a writer at 24 hours worlds where he brings his unique perspective and in-depth research to his articles, making them both informative and engaging.