"We have requested an international red alert," said the attorney general, Tarek William Saabin a statement to the press in which he branded the new authorities of the opposition congress, recognized by the United States and other countries, as "criminals" although his term expired last year.
Last Saturday night arrest warrants were issued against Dinorah Figuera, who replaced the opposition leader Juan Guaido in the presidency of the National Assembly of 2015, and its first and second vice president, Marianela Fernandez Y Auristela Vasquez.
All three live abroadnamed after an internal conflict in the opposition that led to the elimination of the figure of the "interim government" of Guaidó, which was also endorsed by Washington.
"We will see what Spain and the United States will do in this case in relation to this request that the Public Ministry has made," said Saab.who reported that his office also requested the "seizure and seizure of the assets" that the defendants have in Venezuela, the "blocking and immobilization of accounts" and the prohibition "to dispose of and encumber" properties.
Figuera, in a videoconference, dismissed the arrest warrant against him, stressing that he has "political asylum" in Spain: "If the dictatorship intends to take action against the board of directors, in principle, it will not be able to."
Prosecutor Saab reported that he also the arrest of the secretary of the National Assembly of 2015, José Figueredo Márquez, and the undersecretary, Luis Alberto Bustos, were requested.
With this new research There are 27 cases opened by the Public Ministry against the old Parliament with an opposition majoritywith 65 arrest warrants.
Guaidó is the target of numerous investigations, without this having led to his arrest.
"Sometimes the times of justice are not the times one would like, but there it goes," said the Chavista leader Diosdado Cabello, endorsing the actions of the Prosecutor's Office against the opposition and Guaidó. "Justice must come to everyone, it is not about revenge (…) it is justice and that is how it must be done."
The acting Parliament, controlled by the ruling United Socialist Party of Venezuela (PSUV) after its victory in the 2020 legislative elections, announced that it will accompany the investigation of the Prosecutor's Office.
The opposition defends the continuity of the 2015 National Assembly by denouncing these elections as a "fraud".
Source: Ambito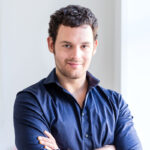 David William is a talented author who has made a name for himself in the world of writing. He is a professional author who writes on a wide range of topics, from general interest to opinion news. David is currently working as a writer at 24 hours worlds where he brings his unique perspective and in-depth research to his articles, making them both informative and engaging.