The death toll rises to 18 in the protest held this Monday, when some two thousand people tried to invade the airport of the city of Juliaca.
The Ombudsman confirmed the number of deaths in Peru: "Until this time of night (local 22, midnight in Argentina), We have confirmed 18 deaths in Puno during clashes with law enforcement in the vicinity of the Juliaca airport".
Those who died in the last hours showed serious wounds with projectile impactsaccording to a health official from the Carlos Monge hospital.
Otárola explained that "mandatory social immobilization" -as he called the curfew- is imposed to "safeguard" the life and integrity of citizensafter the acts of vandalism and clashes yesterday.
On the other hand, he also announced that President Dina Boluarte declared working national mourning for tomorrow Wednesdayas a sign of respect for the 45 fatalities that occurred during the protests initiated after the dismissal of Pedro Castillo from the presidency, on December 7.
Wave of protests in Peru
The streets of Peru are surrounded by demonstrations and blockades due to the impeachment of former President Pedro Castillo by Congress. The current president, Dina Boluarte, took office hours after the former president tried to dissolve parliament to establish an exceptional government with the suppression of guarantees.
Alberto Otárola provided details about the protest this Monday that ended with 17 deaths: "Today, more than nine thousand people approached the Juliaca airport and approximately two thousand of these started a merciless attack on police and the facilities, using magic weapons (improvised weapons) and with a double charge of gunpowder, creating an extreme situation".
The protesters, for their part, pointed out that "the policemen were shooting at us (…) We ask that Mrs. Dina (Boluarte) resign, accept that the people do not like you".
The road blockades were maintained this Monday in the areas of Puno, on the shores of Lake Titicaca; Cusco, Arequipa, Madre de Dios, Tacna and Apurimac.
Source: Ambito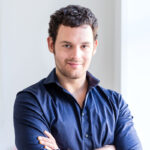 David William is a talented author who has made a name for himself in the world of writing. He is a professional author who writes on a wide range of topics, from general interest to opinion news. David is currently working as a writer at 24 hours worlds where he brings his unique perspective and in-depth research to his articles, making them both informative and engaging.