The investigation is for the alleged crimes of "genocide, qualified homicide and serious injuries" during the anti-government demonstrations in the Apurímac, La Libertad, Puno, Junín, Arequipa and Ayacucho regions.
The announcements occurred the same day that the Government Cabinet headed by Otárola went to Congress for a vote of confidence for him and his team, which he finally obtained late Tuesday.
"The question of confidence has been approved," said Parliament President José Williams, after the vote that yielded 73 votes in favor, 43 against and 6 abstentions. In case of rejection, the cabinet was to resign.
Boluarte served as vice president until December 7, when Congress removed Castillo after he attempted to shut down Congress, intervene in the judicial system, and rule by decree outside of the conditions set forth in the Constitution.
Castillo, who was being investigated for corruption, is serving 18 months in pretrial detention issued by a judge who has prosecuted him for rebellion.
Gravity
The Government, which emerged after the fall and arrest of Pedro Castillo, decreed a curfew in Puno for three days, from 8:00 p.m. to 4:00 a.m.
The epicenter of the protests is the Aymara region of Puno, its border with Bolivia, where there was looting of commercial premises and attacks on police vehicles between Monday night and early Tuesday morning, with a balance of 18 deaths.
The deaths have exacerbated outrage in the cities of Puno and Juliaca, some 1,300 kilometers from Lima, whose inhabitants have been on strike for a week and keep businesses closed.
Otárola announced in Congress that yesterday would be "a working day of national mourning."
In Geneva, the spokesperson for the UN High Commissioner for Human Rights, Marta Hurtado, declared that they are "very concerned about the increase in violence in Peru."
The Catholic Church, for its part, said the country is experiencing a "war situation."
"The truth is that we are in the hands of barbarism. The confrontation between brothers and sisters is much more painful, because we are part of a single society, a Peruvian family," the Archbishop of Huancayo, Pedro Barreto, told RPP radio.
"Violence is reaching truly unsuspected levels. The Ombudsman points out that this crisis and this political conflict will not be resolved with the participation of the armed forces or the police," declared the Ombudsman, Eliana Revollar.
In this context, Peru yesterday received a mission from the Inter-American Commission on Human Rights, which will investigate the demonstrations and the police response.
According to the government, former Bolivian President Evo Morales is linked to the protests, which is why he was prohibited from entering Peru until further notice.
Accusation
Morales, who presided over Bolivia between 2006 and 2019, has had an active presence in Peruvian politics since the leftist Castillo came to power in July 2021 until his dismissal on December 7, after a failed self-coup. In November, Morales visited Puno.
The Superintendency of Land Transportation reported blockades and transit interrupted by pickets in six regions: Puno, Cusco, Apurimac, Arequipa, Madre de Dios, and Amazonas.
In Cusco and Ayacucho they marched on Tuesday asking for the resignation of Boluarte, new elections and the creation of a Constituent Assembly.
Source: Ambito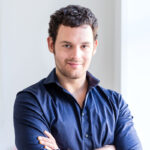 David William is a talented author who has made a name for himself in the world of writing. He is a professional author who writes on a wide range of topics, from general interest to opinion news. David is currently working as a writer at 24 hours worlds where he brings his unique perspective and in-depth research to his articles, making them both informative and engaging.