It will be the first time that the president of a company directs the work of the COP, which this year will be held in Dubai, between November and December.
"We will provide a pragmatic, realistic and solution-oriented approach"declared Sultan Ahmed al Jaber after his appointment.
"Climate action represents a huge economic opportunity to invest in sustainable growth. Financing is the key"added the manager.
Who is Sultan Ahmed al Jaber
He himself has run the Emirates' national oil company since 2016, and also Masdar, the country's renewable energy company.
His double role earned him criticism from environmentalists.
"The appointment of Sultan Ahmed al Jaber in the presidency of COP28, being president of the national oil company of Abu Dhabi, represents a scandalous conflict of interest"said Harjeet Singh of Climate Action Network International.
"The constant threat of fossil fuel lobbyists at UN climate negotiations has always undermined the outcomes of climate conferences. This situation has now reached an unprecedented and dangerous level," he added.
Alert for climate change
Oil and gas lobbyists were numerous at COP27 organized last November in Egypt, and in fact they were 25% more than at the previous meeting in Glasgow, according to environmental associations.
The largest contingent of lobbyists were precisely the Emiratis, followed by the Russians.
The COP27 in Egypt allowed the adoption of a resolution that provides for the creation of a fund to cover the damages and losses suffered by the countries most vulnerable to climate change, and historically least responsible for it.
COP27 did not, however, set more ambitious goals in terms of reducing greenhouse gas emissions. Similarly, no objective was set for the output of fossil fuels.
United Arab Emirates, oil exporter
The territory is in favor of a progressive exit from hydrocarbons and has pledged to achieve carbon neutrality by 2050.
The country has experienced rapid economic growth since the 1970s, thanks to oil, but its economy has gradually diversified.
"Limit heating to 1.5ºC [tal como fija el Acuerdo de París de 2015] it will require significant emission reductions, a pragmatic, practical and realistic approach to the energy transition and greater aid to emerging economies," the statement published on Thursday states.
Source: Ambito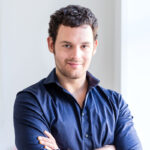 David William is a talented author who has made a name for himself in the world of writing. He is a professional author who writes on a wide range of topics, from general interest to opinion news. David is currently working as a writer at 24 hours worlds where he brings his unique perspective and in-depth research to his articles, making them both informative and engaging.