"We regret that clashes in Cusco have led to the death of the president of the community of Anansaya Urinsaya Ccollana de Anta, Remo Candia Guevara," he said. the Ombudsman on Twitter.
The institution also warned that it will open an investigation to find those responsible for the chaos caused in the demonstrations: "We demand An immediate investigation to find those responsible for the death and proceed to the respective sanction".
Peru: relatives mourn their dead
The Puno region was involved this Wednesday with funerals and crying for those killed in the protests: the inhabitants of the area took to the streets this Wednesday the coffins of the 17 deceased civilians.
many had photos of the faces of the victims on the coffins decorated with flowers and Peruvian flagswhile blaming the new government for the violence.
"The spilled blood will never be forgotten"shouted others carrying black flags in a march in Puno, on the border with Bolivia, which was the focus of the latest riots.
Investigate the president of Peru for alleged genocide
The National Prosecutor, Patricia Benavides, reported the opening of an investigation for alleged genocide and other crimes involving three ministers: "There is already an open investigation of preliminary proceedings of the events that occurred in December and today we are making the decision to open a new tax folder."
The investigation will be based on "the alleged crimes of genocide, qualified homicide and serious injuries, committed during the demonstrations in the months of December 2022 and January 2023 in the regions of Apurímac, La Libertad, Puno, Junín, Arequipa and Ayacucho".
Source: Ambito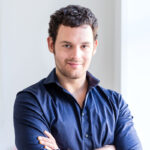 David William is a talented author who has made a name for himself in the world of writing. He is a professional author who writes on a wide range of topics, from general interest to opinion news. David is currently working as a writer at 24 hours worlds where he brings his unique perspective and in-depth research to his articles, making them both informative and engaging.