The Russian Ministry of Defense justified this appointment due to the "enlargement of the scale of the missions to be carried out and the need for closer interaction between the components of the Armed Forces."
A man of few words, Gerasimov, 67, usually shows himself with a serious face and his green uniform, listening to Vladimir Putin during maneuvers or meetings about military operations. Since November 2012, he has been the Chief of the General Staff, the highest position in the Armed Forces behind the Defense Minister.
Profile
At the time of his appointment, Defense Minister Sergei Shoigu had presented Gerasimov as a "military man to the roots of his hair", possessing "colossal experience" in high command and on the ground.
Gerasimov "has built the Army" and "has been preparing Russia for this war for ten years, and "now he has to prove that he hasn't done that at all," said an analyst who did not want to be identified, stressing that the general he was a true professional military, unlike Shoigu who comes from the civilian sector.
arm wrestling
In her Telegram account, Russian political scientist Ekaterina Schulmann estimated that her promotion is "a victory for the regular forces" of the Army in growing competition with the paramilitary group.
litar Wagner on the Ukrainian front.
In effect, the general replaces Sergei Surovikin, who had been praised by Wagner's boss, Yevgeny Prigozhin, and by Chechen leader Ramzan Kadirov, who also sent his pro-
pio Army to fight in the Ukraine.
But other observers, such as the influential Russian military blogger Ribar, claim that Gerasimov, despite his brilliant service records, could now serve as a "lightning rod" and jump in the event of further defeats.
Source: Ambito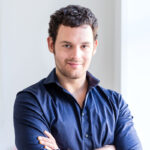 David William is a talented author who has made a name for himself in the world of writing. He is a professional author who writes on a wide range of topics, from general interest to opinion news. David is currently working as a writer at 24 hours worlds where he brings his unique perspective and in-depth research to his articles, making them both informative and engaging.