"The last time I saw him I was 16 years old. I went eight times in a row," he recalls, referring to the exhibition that was organized that year at the Grand Palais.
History of Ramses II
The great warrior and prolific temple builder, who ruled for 67 years, is known to be one of the best-known pharaohs of the 19th Dynasty.
Exposition
The same began in San Francisco in 2022 and will conclude in Sydney in the autumn, but the sarcophagus will only be visible in Paris, in La Villette, from April 7 to September 6.
presenting innumerable objects and jewels of gold and silver massive – statues, amulets, masks and other sarcophagi – the display is likely to attract crowd of curiousas happened with the Tutankhamen exhibition, installed in the same place in 2019.
Both are organized by World Heritage Exhibitions, world leader in this sector of events.
By lending the famous yellow-painted cedar wood sarcophagus to France, the Egyptian authorities have made "an exception (…) in recognition of the rescue of the mummy of Ramesses II by French scientists, who treated it against certain fungi during the exhibition, in 1976," Farout noted.
The sarcophagus will be presented empty, since the law prohibits royal mummies from leaving Egypt.
The sarcophagus represents "the king, in an Osiriac attitude, with arms crossed, holding the staff (sceptre) and the flail (whip)".
History
has some hieratic administrative inscriptions which "account for the transport of the mummy of Ramses to save it three times at the end of the New Empire, around 1070 BC, and then 100 years later", explains the expert.
"Ramses' tomb in the valley of the kings was looted and his body installed in this sarcophagus", accurate. "The set was taken to the tomb of his father, Seti I," according to the Egyptologist.
During the 21st Dynasty, it was again transferred "to the cache of Deir in Bahri, west of Luxor, which contained a hundred mummies, including those of the kings of the New Kingdom," it adds.
It was necessary to wait until 1881 to find this cache, which was being looted.
"The mummies were transported from Luxor to Cairo by boat and hailed by the people who gathered on the banks of the Nile," says Farout.
In Paris, only animal mummies can be seen, particularly cats, "raised and sacrificed to offer them to the divinities," says Farout.
These mummies were discovered in recent years near Cairo, in a necropolis of the kings of the Old Kingdom (between 2700 and 2200 BC), underlines the specialist.
Source: Ambito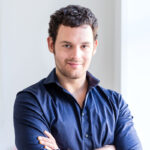 David William is a talented author who has made a name for himself in the world of writing. He is a professional author who writes on a wide range of topics, from general interest to opinion news. David is currently working as a writer at 24 hours worlds where he brings his unique perspective and in-depth research to his articles, making them both informative and engaging.