Netanyahu categorically rejected the suggestion that voters who backed his government do not support the proposed reorganization of the judicial system, noting that two months ago "millions of people took to the streets to vote in the elections" and their voices should also be heard. , reported the local newspaper Times of Israel.
"The millions of citizens who voted for the camp of the right knew about the intention to make deep reforms in the judicial system. More than that: they demanded it of us, "he said.
Netanyahu, who is on trial for corruption, has made reform of the country's legal system a centerpiece of his agenda.
In office for just over two weeks, his government has launched proposals to weaken the Supreme Court by giving Parliament the power to overturn court rulings with a simple majority vote. He also wants to give Parliament control over the appointment of judges.
Netanyahu's justice minister said unelected judges have too much power.
Opposition leaders, former attorneys general and the president of Israel's Supreme Court spoke out against the plan.
Esther Hayut, chief justice of the Supreme Court, attacked the proposed changes as "a rampant attack on the legal system" and said they were "designed to deal a death blow to the independence of the judiciary."
The legal changes could help Netanyahu evade conviction for corruption and bribery, or even make his trial disappear altogether.
Source: Ambito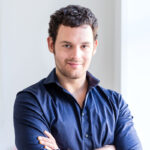 David William is a talented author who has made a name for himself in the world of writing. He is a professional author who writes on a wide range of topics, from general interest to opinion news. David is currently working as a writer at 24 hours worlds where he brings his unique perspective and in-depth research to his articles, making them both informative and engaging.