blamed officials
The head of the Chamber thus responded to the deputy of the Liberal Party, Abílio Bruniniwho after the coup assault recorded a video in the green room of the Chamber of Deputies stating that "there was practically no havoc".
"An elected deputy cannot be divulging facts that do not agree with reality"remarked Lira in a meeting he had with journalists today, reported the newspaper 'O Globo'.
The Brazilian Chamber of Deputies was one of the spaces assaulted on January 8 by a mob of supporters of former President Bolsonaro, who also attacked and looted the seat of the Supreme Court and the Presidency.
After those violent episodes, the Brazilian Congress unanimously approved, without the support of a part of Bolsonarism, the Decree of President Luiz Inácio Lula da Silva to assume the security powers of Brasilia due to the omission and collusion of the local authorities, according to the Supreme Court.
They assure that the military arrest Bolsonaristas
"You won't arrest people here"said the Army commander, General Julio Cesar de Arrudato the Minister of Justice, Flavio Dino, according to two officials present quoted by The Washington Post. Thus it was revealed that, during the attempted coup in Brazil, there were soldiers who prevented the arrest of followers of former President Jair Bolsonaro who attacked the headquarters of the three public powers in Brasilia.
That act of protection, "which according to Lula government officials gave hundreds of supporters time to escape arrestis one of several indications of a worrying pattern that the authorities are now investigating as evidence of an alleged collusion between the military and the police and the thousands of rioters who invaded the institutions," according to the US media.
The same pattern, according to the newspaper, is also "a change in security plan before the ravagers gathered outside the federal buildings on Sunday," in addition to "the inaction and fraternization of the police when they began to enter the buildings and the presence of a high command of the military police that he had told his superiors that he was on vacation".
Source: Ambito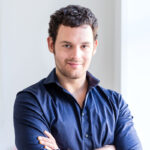 David William is a talented author who has made a name for himself in the world of writing. He is a professional author who writes on a wide range of topics, from general interest to opinion news. David is currently working as a writer at 24 hours worlds where he brings his unique perspective and in-depth research to his articles, making them both informative and engaging.