The country's birth rate has fallen to historic levels due to an aging population, an accelerating decline that analysts say could hurt economic growth and put pressure on public finances.
The last time China's population declined was in 1960, when the country faced the worst famine in its modern history, caused by Mao Zedong's agricultural policy called the Great Leap Forward.
China in 2016 lifted its strict one-child policy, imposed in the 1980s due to fears of overpopulation, and in 2021 began allowing couples to have three children. But those authorizations failed to stem the demographic decline.
"The population will surely continue to decline in the coming years," anticipated Zhiwei Zhang, of Pinpoint Asset management.
"China will not be able to depend on the demographic dividend as a structural driver of economic growth," he said. "Economic growth will need to depend more on productivity growth, which is driven by government policies."
Independent demographer He Yafu also points to the "decline in the number of women of childbearing age, which fell by five million per year between 2016 and 2021″ as a consequence of the aging of the population.
The Chinese population could decline 1.1% on average annually, according to a study by the Shanghai Academy of Social Sciences.
China could have less than 587 million inhabitants by the year 2100, less than half today, according to the most pessimistic projections of that team of demographers. Also, India could overtake China as the world's most populous country this year, according to the UN.
"A shrinking and aging population will be a real concern for China," Peng warned.
"It will have a profound impact on the Chinese economy from the present to the 2100s.", he added.
Source: Ambito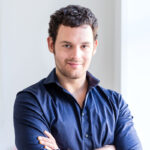 David William is a talented author who has made a name for himself in the world of writing. He is a professional author who writes on a wide range of topics, from general interest to opinion news. David is currently working as a writer at 24 hours worlds where he brings his unique perspective and in-depth research to his articles, making them both informative and engaging.