"The Supreme Court has decided that the appointment of Deputy Arieh Deri as Minister of Interior and Health cannot be validated," the body said in a statement.
Deri admitted last year to being guilty of tax fraud and was fined NIS 180,000, the equivalent of $50,000.
Israeli deputies had hastily voted at the end of December on the so-called "Deri law", which authorized a person recognized as guilty of a crime but not sentenced to prison to hold a ministerial portfolio.
The goal was to allow the leader to occupy precisely the portfolio he had claimed to join Netanyahu's far-right and right-wing coalition, formed in December.
Promise
Deri said last year that he was retiring from politics following his conviction, but was ultimately re-elected as a deputy in the Nov. 1 legislature, and appointed minister by Netanyahu. This turn was rejected by the Supreme Court, since his withdrawal from politics at that time was the condition set by the Justice not to sentence him to prison for tax fraud.
The judiciary is the only branch in Israel capable of controlling the government and safeguarding individual rights.
Israel's new justice minister, Yariv Levin, this month announced a controversial reform of the judicial system, which includes a "repeal" clause whereby Parliament could overturn Supreme Court decisions.
Netanyahu himself is on trial for corruption in a series of scandals, in which he denies charges of fraud, bribery and breach of trust brought against him.
The reform must be submitted to Parliament on a date to be determined, and its objective is to increase the power of deputies over that of magistrates.
"We will do everything to repair this injustice, by all legal means," the heads of the government coalition parties announced in a joint statement. According to them, the Court's decision is "a serious attack on democracy."
Source: Ambito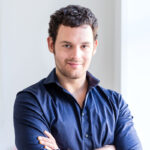 David William is a talented author who has made a name for himself in the world of writing. He is a professional author who writes on a wide range of topics, from general interest to opinion news. David is currently working as a writer at 24 hours worlds where he brings his unique perspective and in-depth research to his articles, making them both informative and engaging.