In this case, a court of Gujarat (west) prosecuted a man accused of smuggling cattle for slaughter, an illegal practice under state law.
The president of the court, Samir Vinodchandra Vyasconsidered that the actions of this 22-year-old were "very disappointing", and sentenced him to life imprisonment after concluding that the fact of killing cows was the origin of innumerable evils.
"All the problems of the world will be solved the day that not a drop of cow's blood is spilled"said the judge, according to a copy of the decision, pronounced at the end of November 2022 and recently published.
"Science has shown that even atomic radiation does not affect houses built with cow dung. Drinking cow urine can cure many incurable diseases"stressed the judge, without citing any scientific evidence to support his thesis.
Hindu nationalist groups in India militate against cattle slaughter, sometimes with fatal consequences.
In recent years they have bankrupted Muslim-run slaughterhouses, and lynched people accused of involvement in cattle slaughter.
Source: Ambito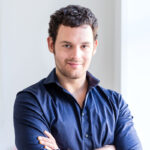 David William is a talented author who has made a name for himself in the world of writing. He is a professional author who writes on a wide range of topics, from general interest to opinion news. David is currently working as a writer at 24 hours worlds where he brings his unique perspective and in-depth research to his articles, making them both informative and engaging.