Last Friday the informal dollar he had touched $320, a record since last July 27 (when it ended at $326).
Despite the drop on Tuesday, the blue dollar is heading to close November with an advance of $25 (+8.6%), the third most important monthly rise of the year, after jumping $58 (+24.4%) in July, and $31 (+15%) in June.
On the other hand, let us remember that in the official market, from this Monday until next December 30 The second stage of the "soybean dollar" is in force, through which the Government grants an exchange rate of $230 for producers to liquidate foreign currency.
Its about "Export Increase Program"which the Executive Power had originally launched on September 4, just for that month and which is now in force again.
According to the provisions, the Program is voluntary and will be effectively applied with respect to producers who join and who have registrations of Affidavits of Sale Abroad (DJVE), if applicable, made before or after this Monday. The Government's objective is that through this mechanism soybeans liquidate around US$3,000 million.
Price of the blue dollar in the year
So far this year, the informal dollar advances $107 after closing 2021 at $208.
During the past year, the Dolar blue registered an increase of 25.3% ($42), half compared to the inflation of the period (50.9%). However, it is worth remembering that in 2020 it had shown a sharp jump of 111% (compared to inflation of 36%).
It should be remembered that the informal dollar rose $2 in October (+0.7%) after falling in September, registering a drop of $2 (-0.7%). Let us remember that in August it had yielded $6 (-2%).
In the seventh month of the year, the The parallel dollar had climbed $58 (+24.4%), which represents its biggest monthly advance of the year to date.
Previously, it had risen $31 (+15%) in June, after rising $6.50 (+3.2%) in May.
The parallel dollar rose 50 cents in April, and lost $11 in March, its worst performance in 14 months. Last February, it fell $6.50 (-3%), after rising $5 or 2.4% in January.
What is the blue dollar?
The value of Dolar blue it has a substantial difference with the official dollar, which is purchased in banks and has an established price. Its sale is in the informal market, without regulations or limits, and for this reason it is generally operated at a higher value than the official dollar.
Why is it called a blue dollar?
It is not clear the origin of Dolar blue as a name for the ticket operation in the informal market. But there are theories.
An explanation of its name indicates that it is called that way because in English, "blue", in addition to naming the color blue, refers to something "dark".
Another theory relates it to purchase operations through bonds or shares of companies known as "blue chips." They also link it to the approximate color that appears when a fiber is applied to detect counterfeit bills.
Qatar dollar price, Tuesday, November 29
The new qatar dollar -which includes 30% of the COUNTRY tax, 45% deductible from Income Tax and Personal Property TaxY a new perception of 25% on account of Personal Assets- It was up 98 cents to close at $348.28, very close to the symbolic $350 level, and about $30 above the blue.
This exchange rate applies to Consumption abroad with debit and credit cards over US$300 per month.
Price of the tourist dollar or card dollar, Tuesday, November 29
The tourist dollar or card -retailer plus COUNTRY Tax, and a perception of 45% deductible from Income Tax and Personal Property Tax for consumption with cards abroad of up to US$300 per month- rose 86 cents to $304.76.
Savings dollar price, Tuesday, November 29
The dollar savings or solidarity dollar-which includes 30% of the tax COUNTRY and 35% deductible from Income Tax and Personal Assets- rose 81 cents a $287.35.
Price of the wholesale dollar, Tuesday, November 29
The wholesale dollar, that directly regulates the BCRA, it advanced 36 cents to $166.96.
Price of the CCL dollar, Tuesday, November 29
The Dollar Cash with Settlement (CCL) trades at $321.98, which marks a gap with the official wholesale exchange rate of 93%
MEP dollar price, Tuesday, November 29
In turn, the MEP dollar trades at $314.01, with which the spread with the official reaches the 88%
Price of the crypto dollar, Tuesday, November 29
The crypto dollar or bitcoin dollar down 1.6% to $317.89, based on the average among local exchanges reported by Coinmonitor.
More news about the Blue Dollar and Dollar
Source: Ambito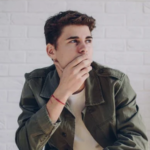 I am a 24-year-old writer and journalist who has been working in the news industry for the past two years. I write primarily about market news, so if you're looking for insights into what's going on in the stock market or economic indicators, you've come to the right place. I also dabble in writing articles on lifestyle trends and pop culture news.