Is defined as a commitment that is made in the market where the person who wants to obtain a loan chooses at what time (the most common are at one day, seven days, or 30 days) and sets a price and "on the other side, whoever wants to place also sets the price at which they are willing to to loan that money and the term, either in pesos or in dollars," described the Cappella operation.
Regarding the requirements, the analyst clarified: "Whoever takes money is going to need stock securities to guarantee that loan, be it shares, bonds in pesos or in dollars (which also serve as sureties in pesos), and whoever places it will have to have the cash to lend them either pesos or dollars in your principal account. If they manage to agree on the price, the operation is done."
For his part, Rafael Di Giorno, director of Proficio Investmentfocused on explaining the two main options, purchase guarantees and placement guarantees, and when each one would be used depending on the case. "The setter is for the person who has a surplus in pesoswho did not invest them in bonds or shares or bills, and wants to give a short-term loan," he explained.
On the contrary, the person who wants to take bail, In general, it is an investor who wants to borrow to increase the capital available to invest. "That person leaves a guarantee, borrows pesos and with that surplus he can invest more than 100% of his original capital," Di Giorno explained.
Regarding these different uses, he added "there are investors who use it constantly because they like to be leveraged. If they have 100 they want to be invested in 150 then They make use of the borrower bond and invest that surplus" and also said that "there are many companies that make use of the placement bond because it is almost like putting a shorter fixed term".
For his part, Diego Martínez Burzaco, Head of Research at Inviuexplained what the main differences are with a fixed term: "You can implement from one day to 120 days that is to say that it is not the minimum of 30 days of a fixed term. The second big difference is that It is an operation that is guaranteed by BYMA which means that if at the end of the placement the person who must deliver the funds does not deliver them, BYMA responds with guarantees, so operation is fully assured. Lastly, the rates are varyingnot as a fixed term, and depend on the supply and demand of that day".
The rates these days are around 65% of TNA. The shorter the term, the lower the rate, in one day, for example, it can operate at 63% of TNA, and if it is longer, 30 days for example, it is close to 65% of TNA. The guarantees in dollars are around 1% per year, but in this case "the collateral assets that can be used are only the global bonds or the bonars in dollars," Cappella clarified. The most frequent sureties, however, are in pesos.
Read more notes on personal finance
Source: Ambito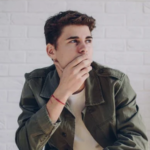 I am a 24-year-old writer and journalist who has been working in the news industry for the past two years. I write primarily about market news, so if you're looking for insights into what's going on in the stock market or economic indicators, you've come to the right place. I also dabble in writing articles on lifestyle trends and pop culture news.