On Wall Street, the outlook hasn't changed yet. Yes ok the northern country continues in the process of decelerating prices, inflation slowed to 6.5% YoY in December, although it ended as the second highest in four decades. This revives fears that the Fed maintains rate hike levels of previous months and trigger a systemic recession.
Indeed, those who seek to invest their savings should closely follow the evolution of this unstable local and foreign context to try to preserve their money and optimize returns. In this sense, stock market specialists consulted by scope.com offered their recommendations for carrying out different forms of investment, if they have a capital of about $100,000.
Recommendations for a conservative profile
A first way to hedge against fluctuations in exchange rates is given in the direct purchase of US currency. In this sense Gonzalo Gaviña, PPI Financial Advisorheld that a conservative investor could buy dollar MEP and get hold of the hard dollar, but its holding would not generate returns.
He further commented that those cautious they want take one more step, could add Negotiable Obligations (BOs) of high credit quality corporate debt, such as that of the company Paramerican Energyin order to find a return close to 3%.
For his part, José Echague, Head of Strategy at Consultatio Financial Services, proposed the choice of instruments in pesos such as short-term Mutual Investment Funds (FCI). durationwhich basically contain LECERES, that is, short bonds adjusted for inflation according to the Reference Stabilization Coefficient (CER). The immediate reason for this position, indicated the specialist, comes from the excellent performance of these assets in 2022 and the high expectations about the extension of his performance in 2023 before a high nominal.
Investors who wish to take care of the capital with a low risk of volatility, according to the statements of Mauro Mazza, Head of Research at Bull Markets, could acquire a ON like the company Mastellone Brothers (MTCGO) that pays a 10% current coupon and is indexed to the MEP dollar.
Tips for moderates
For those looking increase your profits by increasing the risk, since PPI recommended alternatives such as dollar or provincial bonds. With respect to foreign currency sovereign debt securitiespointed out as favorites those who have indenture 2005, and among them they indicated to the GD38 and GD41 bonds. Between the sub-sovereign papers, highlighted those of Córdoba, Mendoza and Santa Fe.
In that same line, from Consultaio Financial Services endorsed the global Sovereign Fixed Income Acquisition, but in a fifteen% of the portfolio, through the GD35 and GD38 papers, since they considered that their parities are tempting especially in an election year. They added anchoring too, in a 70%, in BOs of Pampa Energía, Telecom, Irsa and YPF. "And the rest We recommend placing 15% in shares of energy and banking firms such as YPF, Transportadora de Gas del Sur or Grupo Financiero Galicia", commented.
"For the moderates, we suggest CEDEARs and an interest rate pivot in identical proportions. The recommended combo consists of the action of META, waiting for the metaverse to start generating the first relevant revenue especially in the second half, and Within the fixed income segment, we recommend a fund such as Quinquela Ahorro Clase U, which is basically made up of short term LEDs"said the expert Bull Markets.
Advice towards aggressive
For those who prefer to obtain returns, despite being able to see the price of their assets fluctuate, Gaviña maintained that his portfolio could be made up of 40% for corporate debt of companies like YPF and Arcor. While 30% should be allocated to sovereign bonds such as GD35 and GD38. The rest could be consolidated with Argentine equity choosing Pampa Energía, Transportadora de Gas del Sur and Vista Energy; under the hypothesis of a political change and a rearrangement of macroeconomic variables.
In this same sense, Echague highlighted the actions of the S&P Mervalwhich estimated "they are still cheap", beyond the strong rally that they have been registering. Within them praised energy companies that have bulky cash flows from the recomposition of rates in recent months.
By last, Mazza also weighted the local equity sector, but with the signature saint michaelwhich is expected to make a stock or debt buyback. And then recommended to be holders of the ETF that replicates Brazilian companies (EWZ), because he estimates that after the "Lula shock" the performance of the titles of the neighboring country begins to rearrange itself.
Source: Ambito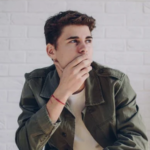 I am a 24-year-old writer and journalist who has been working in the news industry for the past two years. I write primarily about market news, so if you're looking for insights into what's going on in the stock market or economic indicators, you've come to the right place. I also dabble in writing articles on lifestyle trends and pop culture news.