The oil and gas industry is on a recovery path after facing an unprecedented drop in oil prices in 2020 due to the pandemic. Nevertheless, As the industry recovers, the increase in energy consumption represents a challenge for companies in this industry to meet demand worldwide.
To counteract the above, digital technological innovations allow optimal development throughout the production chain, giving decision makers visibility and greater control over the status of assets and processes in real time, in addition to increasing security, from an operational and personnel point of view.
According to Gartner's CIO Review 2021, lMost oil and gas companies are investing in digital technologies like IoT, Artificial Intelligence, Machine Learning and automation to improve your performance and uptime. Oil and gas companies are consciously investing their efforts to create smart oilfields that integrate processes with digital technologies to interpret production-related findings in real time to optimize field production.
Another of the most important technological innovations today, and one that provides great benefits, is the satellite technologywhich allows the breadth of communications coverage and helps oil and gas companies streamline their operations by receiving and transferring data from assets in the field in real time, improving the reaction speed of analysts and operators to making fast and intelligent decisions, which are necessary in the daily operations of the energy industry.
Two-thirds of oil consumption goes to transportation in the form of gasoline, jet fuel, and bunker fuel. For Globalstar, the leading provider of IoT satellite solutions in the world and in the region, this is partly why it is important to have satellite solutions for the energy sector that allow connecting, detecting and protecting vital assets in an affordable way.
The good news is that this technology not only exists, it is also within our reach in the region.
In Argentina, Globalstar and its partner TSM Patagonia have provided satellite and IoT solutions to leading companies in the portable energy segment, such as gas or diesel generator sets, providing full coverage to the areas most applied to the activity.
The location and data of assets, within a unified online information platform, allows companies to give a response according to what is required. Not only knowing the location of the generator sets but also usage data such as number of hours and fuel. In this way, costs due to loss of equipment are mitigated, scheduled maintenance is planned and executed, theft and misuse of assets can be prevented by configuring movement alerts outside the contracted areas.
Meanwhile, in Brazil, one of the largest producers in the world has developed a solution to monitor various indicators in tanker trucks, integrating the measurement of sensors, tank level and temperature, fuel level and consumption, valve opening and closing, as well as to constantly monitor your location. This data collection and transmission is possible thanks to a device known as the Globalstar ST100. The collected information is made available to drivers through a dashboard and sent to a fleet monitoring center.
Another case in Brazil is that of a leading company that rents and maintains IBC containers, designed to safely store large amounts of liquids, which must be tracked all the time, and the solution to meet this demand is the use of SmartOne Solar. , an equipment that does not depend on electricity, since it is powered by solar energy, and that has all the certifications to be used in controlled environments.
These cases make it clear that for the energy industry to be able to take the next step in Latin America, it is essential that oil and gas companies invest in satellite technology, optimizing the operations of the sector thanks to the collection of reliable data, maximizing production value and cost reduction.
Channel Manager Globalstar Latin America in Argentina.
Source: Ambito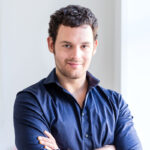 David William is a talented author who has made a name for himself in the world of writing. He is a professional author who writes on a wide range of topics, from general interest to opinion news. David is currently working as a writer at 24 hours worlds where he brings his unique perspective and in-depth research to his articles, making them both informative and engaging.