The first five days of the new year were colossal. The three hotplates in my kitchen were constantly occupied and showed what delicacies are possible in a Minimundus kitchen. But as much as I like to cook, I look forward to visiting the inns. Especially when I get the following five dishes that impressed me in 2022. I would like more of that.
Unfortunately, the Klinger inn in Gaspoltshofen has closed. The roast veal with beguiling juice was one of my favourites. Hedi Klinger, honored by Gault Millau for her life's work, likes to roast a kidney. Even if the tavern remains closed, Klinger immortalized her culinary treasures in her cookbook with more than 150 recipes, all of which dock on to the soul.
Another family business is the Keplinger inn in St. Johann/Wimberg. The goose weeks are one of my fixed points every year. Especially when you know that senior boss Erika is in the kitchen from 4 a.m. There are also potato dumplings and red cabbage. A must for every gourmet.
In addition to these two inns, two establishments in Lower Austria impressed. The Kolm restaurant in Arbesbach shines even brighter after the renovation. Michael Kolm refines the Waldviertel into wonderful dishes. For example, he shapes potatoes into little towers. Reminiscent of puff pastry, but are potatoes, with lukewarm cream and porcini mushrooms. Fantastic!
The Thai-style pork belly from Hans Jörg Hinterleithner's kitchen in Weins is just as awesome. Cooked jerky, brushed with a beguiling spice coating and spices and grilled over charcoal – a blast!
Asian flavors have long been part of domestic cuisines. The best example is the Klösterle in Lech, where Ethel Hoon and Jakob Zeller take you into a fantastic world of tastes.
Her ode to winter is miso gratin with salsify and cabbage, which is put on the table to share: Roast 20 g buckwheat in the oven (180 degrees) for 15 minutes. Mix 250 g cream and 40 g Shiro Miso (light miso, available in drugstores), heat and reduce by a third. Peel 400 g salsify, place in water, then blanch until al dente and cool in ice water. Remove the stalk from 200 g black cabbage, blanch the leaves, dry them and layer them in a Reindl with the chopped black salsify. Spread the miso cream on top and gratinate in the 300 degree oven for 5 minutes. Garnish with buckwheat and parsley. Serve hot. This goes with bread.
A cream soufflé that always works
A round feeling of home
The main thing is vegetables
Trends in gourmet gastronomy
My themes
For your saved topics
found new items.
info By clicking on the icon you add the keyword to your topics.
info
Click on the icon to open your "My Topics" page. They have of 15 tags saved and would have to remove tags.
info By clicking on the icon you remove the keyword from your topics.
Add the theme to your themes.
Source: Nachrichten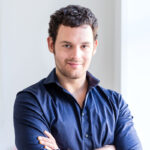 David William is a talented author who has made a name for himself in the world of writing. He is a professional author who writes on a wide range of topics, from general interest to opinion news. David is currently working as a writer at 24 hours worlds where he brings his unique perspective and in-depth research to his articles, making them both informative and engaging.