…the "problem of climate change hitting ski tourism" is aptly described in the Saturday edition of OÖN. The always more, always higher and further, falls on the heads of the massively overestimated investors. The family ski areas are threatened with closure and the displayed gigantomania is being punished by nature. This excessive striving of tourism and cable car companies, exaggerated by greed, can no longer be afforded by the average consumer. In order to prevent a shambles of our landscape, it takes clever, level-headed minds who understand the signs of the times and find an acceptable compromise between nature and cable car companies or winter tourism.
more from letters to the editor
Incompetent in the question of asylum
traffic fatalities
need for explanation
Clear analysis
My themes
For your saved topics
found new items.
info By clicking on the icon you add the keyword to your topics.
info
Click on the icon to open your "My Topics" page. They have of 15 tags saved and would have to remove tags.
info By clicking on the icon you remove the keyword from your topics.
Add the theme to your themes.
Source: Nachrichten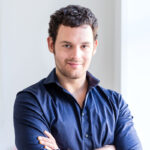 David William is a talented author who has made a name for himself in the world of writing. He is a professional author who writes on a wide range of topics, from general interest to opinion news. David is currently working as a writer at 24 hours worlds where he brings his unique perspective and in-depth research to his articles, making them both informative and engaging.