The automation of compliance: a decisive factor in the construction of corporate identity
When we talk about compliance, we are referring to the regulations, standards and protocols that ensure the proper functioning of an organization. In the case of celeri, we are talking about the set of processes focused on observing, in a timely manner, said regulations, norms and protocols.
This discipline involves various processes that must be optimized so that companies can obtain competitiveness. Among these fundamental processes are the onboarding of new customers and the validation of their identities, proper knowledge of a company's partners and suppliers, tax obligations, coverage of all security patterns that prevent eventual data leakage and a cybercrime, among others.
These compliances are key to avoiding friction with regulatory bodies and offering a safe operating space for users. However, compliance goes far beyond the fact of avoiding mere legal complications.
According to the annual report of CERT.ar Fraud represented 56% of the total reported incidents, being the computer crime that was most recorded during 2021. The types of fraud detected included unauthorized use of resources, copyright, impersonation and phishing. The second most affected item was finance with a total of 214 incidents (36%) during 2021.
An effective compliance technology architecture is the cornerstone on which a company's good reputation rests, the greatest intangible capital of any financial institution. We live in an increasingly complex and sophisticated world, where we have seen many companies irreversibly damaged by regulatory non-compliance issues or personal data breaches. In this sense, any organization should have an effective compliance program.
By establishing clear rules of the game, optimized compliance conditions people's loyalty in two directions. On the one hand, facing the interior of a company, human capital can ignore tedious manual work with spreadsheets and dedicate their time to more creative tasks, which results in the retention and attraction of talent. For the other, towards the outside of the organization, customers and users appreciate the simplification of actions such as onboarding or the reduction of time in carrying out a bank transfer, to name some of the most frequent actions.
Thus, we come to an elementary component of the processes involved in the compliance area: knowledge of users (KYC). Today it is essential to have optimized KYC processes. This is of particular importance for several reasons.
In principle, a user who does not feel treated appropriately (especially with regard to waiting times when we talk about money) will have no qualms about changing servers and, in this way, a financial company could be able to retain customers. a user who went over to the competition, who was always just a click away.
8 out of 10 users are more likely to stay loyal to a company that offers a simple KYC program, revealed a study by Wyzowl (Customer Onboarding Statistics). However, the gap is still large: according to the same study, more than 90% of customers feel that the companies where they buy and hire services could do better" in the process of onboarding new users.
Also, if these processes are not automated, there are other types of non-compliance risks, for example, identity theft, money laundering and even terrorist financing. Consequently, on the one hand, Financial companies must know in depth the identity of their clients and, on the other, the origins of their funds, extremely valuable information that must be treated with great care.
Specifically, in the process of opening accounts, the data provided by the client is crossed and related to public databases. In a manual dynamic, this would lead an analyst to search the information page by page. Instead, the use of technology applied to these processes makes them more efficient and automatic, giving the company additional time so that it can focus on other business processes. Without going any further, by optimizing compliance, management time is reduced by 80% compared to those processes that are not digitized.
In short, if all these procedures are carried out manually, organizations may suffer longer delays in the approval of accounts, many hours of labor and human effort, in addition to the possible errors that this could give rise to, together with high costs. . In addition, and above all, at the end of the day this translates into a loss of capital.
However, in the not too distant future it may happen that the regulation is strengthened to cover or eliminate vulnerabilities related to the knowledge of the users. Financial institutions can take note, get ahead of these regulations and spin the wheel to improve their KYC processes.
CEO and co-founder of celeri.
Source: Ambito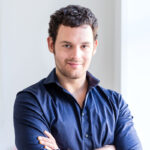 David William is a talented author who has made a name for himself in the world of writing. He is a professional author who writes on a wide range of topics, from general interest to opinion news. David is currently working as a writer at 24 hours worlds where he brings his unique perspective and in-depth research to his articles, making them both informative and engaging.