The four brands had, between memes and advertising, a point in common: an unexpected international relevance. Only two of them did not have to worry while the other two were at a disadvantage because they were treated as little. However, as a Chinese proverb says "In every crisis there is an opportunity" and there it was necessary to put the cunning in what had to be communicated to reverse that image.
In the first place, the brands without looking for it were associated with both the Colombian singer and the Spanish soccer player, but of course, it is not the same to be an exclusive brand than one that is easily accessible, nor is it the same to be a luxury object than the most accessible one in the world. market. It is there where knowing the weak points of the potential buyer is an essential requirement and taking things with humor is an unavoidable resource to communicate and face the bad past.
With the middle of the road accidentally traveled, disadvantaged brands needed to act to detach themselves from the ridicule posed by the song. This is how hashtags proposed by them arose echoing the song in Colombia, advertisements on public roads to promote this vehicle but in an electric version in Spain, waterfalls of tweets and even an official statement from the watch brand to clarify the non-existence of a "sponsorship of a project directed by Gerard Piqué" alleging that it was a joke of the footballer to get out of the scandal.
The second point of analysis about the brands that were "splashed" by the musical hit: although what is implicit in the context of the song disadvantages them, it also selflessly associates them, without having to put a checkbook on the table or sign a contract, with two international figures and they became a trend. What is the key word in the preceding statement? Free. This action, as unexpected as it was external, opened up an enormous possibility for them to continue surfing the wave for a few more days, just working with their communication and marketing teams at a really low economic cost for the size of both companies.
Of course, no publicity is bad, you just have to know how to take advantage of the opportunity. How much money must be available so that Shakira, Piqué and millions of Internet users are simultaneously talking about the same brands? There may be many doubts about the impact of the song for them.
Perhaps, whoever resorts to the brands that Shakira despises cannot have a collection of watches or luxury cars because even if they aspire to buy them, they know that they will not be able to do so due to their high cost.
Perhaps, the singer and the soccer player previously generated a mutual agreement where it is not exclusively the Colombian who "invoices."
Perhaps the singer did it naively, without imagining what she could provoke with her statements.
Perhaps a gale of international mockery in a world so globalized and dependent on social networks has been the best opportunity for low-cost advertising.
Perhaps the only true statement is that "bad publicity does not exist" and that you just have to know how to take advantage of it.
Communication advisor for companies, professionals and entrepreneurs.
Source: Ambito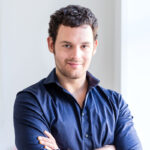 David William is a talented author who has made a name for himself in the world of writing. He is a professional author who writes on a wide range of topics, from general interest to opinion news. David is currently working as a writer at 24 hours worlds where he brings his unique perspective and in-depth research to his articles, making them both informative and engaging.