I have been renovated with a lot of effort in recent years and I am happy that I can open my doors again after a good five years of construction work.
But to be honest, I'm pretty scared that you guys will make me a stage for hate, a place for retribution, a space for destruction and cynicism. And many of you often have something to complain about in the other person, without your own idea, without a vision. Please, it's not about me and my party, it's about all of us. I'm afraid that many of you just want to make your political opponent smaller in order to be bigger yourself. But this is not a strategy that destroys and robs you of all belief.
I want to be a house of hope that people who have lost a lot of courage in recent years can regain confidence and believe in democracy. I'm afraid I'll be used for cheap partisan squabbling. I'm afraid that I'll just have to give MEPs who can't or don't want to hear any other opinions my space, and that I'll very quickly lose my inviting brightness again and become a place of disfavour. I want to be a place of confidence. Please don't destroy me! I believe in freedom, I believe in humanity, I believe in democracy, and that's where we need constructive discussions. We need the courage to think beyond the simple principles of party politics. It's really about all of us now and not about partisan colors. A loud fight against each other is too cheap. The maxim of your thinking must not be: "How do I make the others bad?"
Let's face the big questions of the future. It's about our climate, it's about our survival. And that begins politically symbolic in my house. In what climate do you associate with each other? And no regulation, no law can save our global climate if you don't have a climate of respect, human appreciation and the larger context with one another. It's about our social climate, our political climate. And that alone saves our earth's climate. I am afraid, but there is also a large portion of hope: all the working people have helped me in the last few years of the renovation that I will become even more open, brighter and friendlier for you, dear MPs. Please accept this kindness, let it be a part of you. Deal with one another in such a way that the people who elected you also have hope. You destroy me in a cheap argument, but it doesn't matter, it's not about me as a parliament building, it's about you, it's about all the people who want to live. Don't keep showing them how not to do it! I hope for you, dear parliamentarians, that I can quickly lose my fear of you when you are with me in everyday life. Please, we can only live together, and I would like to encourage you to do so as an external framework! Love, your newly renovated parliament building.
Ferdinand Karer, headmaster of the Dachsberg high school
more from letters to the editor
Fatal impression
Artificial intelligence
tank deliveries
"Fortress Austria"
My themes
For your saved topics
found new items.
info By clicking on the icon you add the keyword to your topics.
info
Click on the icon to open your "My Topics" page. They have of 15 tags saved and would have to remove tags.
info By clicking on the icon you remove the keyword from your topics.
Add the theme to your themes.
Source: Nachrichten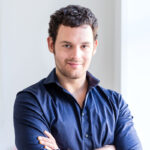 David William is a talented author who has made a name for himself in the world of writing. He is a professional author who writes on a wide range of topics, from general interest to opinion news. David is currently working as a writer at 24 hours worlds where he brings his unique perspective and in-depth research to his articles, making them both informative and engaging.