The criticism of the climate protest movement "Last Generation" is getting louder – especially from politics. The actions sometimes seem random. There is a clear strategy behind it, as activist Carla Hinrichs now reveals in a podcast.
First art, then air travel – what's next? The climate protest movement "Last Generation" has been causing a stir with its actions for weeks. This week alone, only two climate activists glued themselves to the conductor's podium during a concert in Hamburg's Elbhilharmonie on Wednesday, a day later a group of activists paralyzed air traffic at Berlin's capital airport BER for a good two hours.
With their actions, the activists often walk the thin line between protest and crime. The actions of the protest movement are increasingly being criticized, especially in politics. Federal Minister of Justice Marco Buschmann (FDP) said in an interview with "" with regard to the protest at Berlin Airport: "Anyone who violently cuts through a fence, penetrates an airfield and obstructs air traffic there is punishable in several ways."
What the "Last Generation" Really Wants

Chancellor Olaf Scholz (SPD) also commented on the recent actions of the "Last Generation" at the SPD state party conference in Brandenburg at the weekend: "They are not only incomprehensible, but also highly dangerous, as is the case with the activities on BER was able to see exactly." Instead, the activists should consider actions that would be accepted by more people in Germany.
However, the members of the "Last Generation" are not concerned with collecting sympathy points, as the climate activist Clara Hinrichs says in the podcast "Piratensender Powerplay" in conversation with Friedemann Karig and Samira El Ouassil: "I don't go out on the street to be liked I'm convinced that people don't join because they like us, but because they understand that we're on the right side of the law."
Between knowledge and experimentation

CDU leader Friedrich Merz has a different opinion. He recently said at a party conference of the Berlin CDU: "These are not climate activists, they are criminals." And Buschmann has also announced that the protest actions will be reviewed within the legal framework. It is questionable whether the actions of the "last generation" are relevant or punishable under criminal law. It was only on Friday that 19 climate activists in Munich were released from police custody because the police no longer saw a basis for their detention.
Whether criminal or not, the actions of the climate protest movement always attract attention. And that's exactly what the members are all about, as Hinrichs explains: "It's simply about intervening creatively but disruptively over and over again." And even if the actions sometimes seem arbitrary, there is more planning behind them than you think.
"We're not a group of people who just ran out onto the street and said we're going to resist here," she says. There is a lot of research on civil resistance that shows how previous movements worked. However, civil resistance in democracies has not yet been well researched. "We're moving in a relatively new field and still have a lot to try out. But we're already applying a lot of scientific knowledge," explains the law student.
Climate activist Carla Hinrichs: No "keep it up"

Hinrichs has mixed feelings about the latest action at Berlin's capital airport. It made her sad that something like this was necessary. "But at the same time it makes me kind of proud to be part of it and to rebel against the system together with others." All in all, she doesn't enjoy disturbing people with the actions.
The climate activist says: "I wish we could all go about our regular day, but at the same time we can no longer afford to just carry on like this." The interruptions are needed so that more people look. But does Hinrichs really think the "Last Generation" plan can make a difference? "I don't know if what we're doing will work, but I know it's the best chance we have, and I'm convinced of it."
source: podcast ""
Source: Stern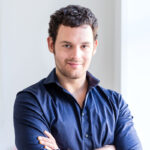 David William is a talented author who has made a name for himself in the world of writing. He is a professional author who writes on a wide range of topics, from general interest to opinion news. David is currently working as a writer at 24 hours worlds where he brings his unique perspective and in-depth research to his articles, making them both informative and engaging.