North Korea's ruler Kim Jong Un practices saber-rattling at the turn of the year: In a lecture on the political plans for 2023, he describes massive rearmament plans.
Amid rising tensions on the Korean Peninsula, North Korea's largely isolated leadership has announced a drastic increase in its nuclear arsenal. In a report on the political priorities for the new year, ruler Kim Jong Un accused the United States and South Korea of ​​wanting to put maximum military pressure on his country. It is necessary to develop another intercontinental ballistic missile (ICBM) for "a rapid nuclear counterstrike", to mass-produce tactical nuclear weapons and to send a spy satellite into space as quickly as possible. The state media reported on Sunday, citing Kim's speech on Saturday at the end of a party meeting in Pyongyang.
In particular, Kim sharply attacked neighboring South Korea this time at the end-of-year plenary session of the Central Committee of his ruling Workers' Party, which lasted several days. South Korea has declared North Korea the main enemy and has recently spoken openly about "preparations for war". South Korea is "our undisputed enemy," Kim was quoted as saying. This clearly calls for "an exponential increase in the country's nuclear arsenal".
Kim wants full spectrum of nuclear weapons and missiles

The goals are not fundamentally new. Kim has repeatedly called for the expansion of his country's nuclear capability, which is subject to international sanctions because of its nuclear weapons program. Pyongyang's goal is to have the full spectrum of nuclear weapons and missiles. Tactical nuclear weapons are considered to be those whose radius of action and explosive power are significantly lower than strategic nuclear weapons such as ICBMs, which can be used across a continent. The Stockholm peace research institute Sipri estimates that North Korea has at least 20 ready-to-use nuclear warheads in storage.
North Korea has accused the United States of hostile policies for decades. Kim on Saturday accused them of bringing nuclear weapons to South Korea and wanting to establish a regional, NATO-like military bloc in cooperation with their allies Seoul and Tokyo.
The conflict on the Korean peninsula has become significantly more explosive in recent months. North Korea not only fired nuclear-capable missiles at an increased frequency, but also intensified its rhetoric against the South Korean and US governments. The armed forces of both countries have resumed their full-scale joint military exercises this year.
North Korea fires four missiles toward the sea

Prior to the release of the Central Committee's report, North Korea had fired another short-range ballistic missile eastward towards the open sea, the fourth in 24 hours, according to the South Korean military. The military accused North Korea of ​​another provocation. UN resolutions ban North Korea from testing ballistic missiles. Depending on the design, such missiles can be equipped with a nuclear warhead. The North Korean media spoke on Sunday of projectiles from a "super large multiple rocket launcher" used in the tests.
The weapon system was therefore presented to the participants of the committee meeting. The missiles could be armed with tactical nuclear warheads that could hit targets across South Korea, Kim was quoted as saying.
Source: Stern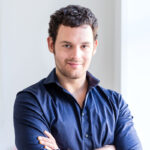 David William is a talented author who has made a name for himself in the world of writing. He is a professional author who writes on a wide range of topics, from general interest to opinion news. David is currently working as a writer at 24 hours worlds where he brings his unique perspective and in-depth research to his articles, making them both informative and engaging.