As Russia begins 2023 with further rocket attacks on Ukraine, Ukrainian President Volodymyr Zelenskyj pays tribute to the achievements of his compatriots in an emotional New Year's speech – and even uses slight irony.
Russia also attacked Ukraine from the air at the beginning of the new year. About half an hour after midnight (local time, 11:30 p.m. CET), the Russian attacks hit two districts of Kyiv, Mayor Vitali Klitschko announced on Sunday. "Heard explosion in capital. Air defense works," he wrote on Telegram. One man was killed and at least 20 others injured. A detonation tore a gaping hole in a four-star hotel in the Ukrainian capital, an AFP reporter reported. The sidewalks in the area were littered with broken glass.
Zelenskyj gives an emotional New Year's speech

Meanwhile, Ukrainian President Volodymyr Zelenskyy announced in his New Year's language that the Ukrainians would continue fighting until victory against Russia. "We are fighting and will continue to fight. For the sake of one important word: victory," Zelenskyj said. In his emotional speech, he showered his compatriots with praise. "I want to tell you all: Ukrainians, you are incredible. Look what we have done and what we are going to do!" "Each of us is a fighter. Each of us is the foundation of defense." Ukrainians "fight as one team – the whole country, all regions. I admire you all. I want to thank every invincible region of Ukraine."
Russian attack
Almost a year of war: How the fronts in Ukraine have shifted in 2022
Zelenskyj wished his compatriots a Happy New Year, as he called it, "the year of our victory". "Want miracles today? Ukrainians created them a long time ago," he stressed. He also published a photo of himself and his wife Olena in front of a modestly decorated Christmas tree on Instagram. There were other political undertones in his New Year's message. "Would you like real friends? We've already found out for sure who they are," Zelensky said, apparently referring to Ukraine's supporters in the war against Russia. With a touch of irony and a reference to the repeated attacks on the Ukrainian power grid, he explained: "Do you want light? It's in each of us, even when there's no electricity."
Russia launched massive aerial attacks on Ukraine throughout New Year's Eve. As AFP reporters reported, Kyiv was shaken by several detonations on Saturday afternoon, and Ukrainian officials reported attacks on other parts of the country. Zelenskyj warned Moscow that a "terrorist state" would "not be forgiven". Those who ordered and carried out the attacks would be held accountable.
According to Ukraine, 12 out of 20 cruise missiles were intercepted

According to the authorities, several other regions were also fired upon. Attacks were reported from the southern Mykolayiv region and from the Khmelnytskyi region in the west, among others. According to the authorities, six people were injured in Mykolaiv. According to Mayor Oleksandr Sjenkyevych, a fire broke out and several residential buildings were damaged. According to Governor Serhiy Gamalij, at least seven people were injured in the Khmelnytskyi region. Parts of the city are without power because of the attacks.
According to the Ukrainian army, Russia fired 20 cruise missiles at targets in Ukraine, 12 of which were intercepted. "War criminal Putin 'celebrates' New Year's Eve by killing people," Ukrainian Foreign Minister Dmytro Kuleba wrote on Twitter.
Russian President Vladimir Putin delivered his New Year's address from the headquarters of Russia's southern military district, where he decorated soldiers, according to the Kremlin. Among them, according to Russian agency reports, was the commander of the Ukraine mission, General Sergei Surovikin. Television images showed Putin holding a glass of champagne with soldiers in military uniform.
Russia is "morally" and "historically" on the right side in the conflict with Ukraine, Putin said in his speech. Russia is fighting in Ukraine to "protect our people in our own historical territories, in the new territories of the Russian Federation," he added, referring to the Ukrainian regions declared annexed by Moscow.
Meanwhile, the Russian Defense Ministry announced the capture of the village of Doroshnyanka in the southern Ukrainian region of Zaporizhia and a prisoner exchange in which 82 Russian soldiers were released. Kyiv reported 140 Ukrainian soldiers released in the exchange.
The Russian army had suffered a series of setbacks in Ukraine in recent months. In response, it stepped up its airstrikes, particularly on the neighboring country's energy infrastructure. This repeatedly leads to massive power outages.
Source: Stern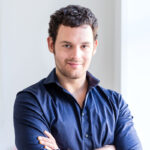 David William is a talented author who has made a name for himself in the world of writing. He is a professional author who writes on a wide range of topics, from general interest to opinion news. David is currently working as a writer at 24 hours worlds where he brings his unique perspective and in-depth research to his articles, making them both informative and engaging.