In China, after the end of the strict corona measures, the number of infections exploded. Should there now be an EU-wide test obligation for travelers from the country? Doctors require that.
Because of the rapidly increasing corona numbers in China, German doctors are calling for an EU-wide test obligation for travelers from the People's Republic. In the event of an explosive spread, as is currently the case in China, one must expect the virus to mutate, said Johannes Nießen, chairman of the Federal Association of Public Health Physicians, to the newspapers of the Funke media group.
The EU health authority ECDC is less concerned about the possible effects of the corona wave on Europe. Beijing opposed strict restrictions on travelers from China.
"We now need a Europe-wide uniform protection concept," demanded Nießen. "Every traveler from China should be tested by a rapid test when entering the EU." Anyone who has been infected should in any case have to go into isolation.
No common European line yet
The European Union had not yet decided on a common line during consultations on the corona wave in China last Thursday. EU Health Commissioner Stella Kyriakides only called on the states to review their national measures to monitor the virus and, if necessary, to restart them. The Swedish EU Council Presidency has scheduled further consultations for this Wednesday.
Several European countries have now issued or promised entry restrictions. In France, PCR tests will be mandatory after arrival in the future. In London it was said that travelers from China must again present a negative test from Thursday before boarding a plane to England. Starting next week, Austria wants to test the wastewater from all flights from China for new corona virus variants, but is still refraining from testing people entering the country.
In Spain, the announced corona restrictions have now come into force. Air travelers from the Middle Kingdom are again subject to the 3G rule: vaccinated, recovered or tested. Flight crew and children under the age of twelve are exempt. Anyone who has a body temperature of more than 37.5 degrees when entering the country must undergo a health test and possibly a corona test. If the result is positive, the decision on a possible obligation to isolate lies with the respective region.
The German government had also recently confirmed that it initially wanted to wait and see. The health expert of the FDP parliamentary group Christine Aschenberg-Dugnus said: "I do not currently consider a general obligation to test people entering China to be necessary. We have no indications that a dangerous mutation is also being introduced into China."
EU authority: Corona wave does not affect the situation in Europe
According to the EU health authority ECDC, the corona wave in China is unlikely to have any impact on the epidemiological situation in Europe. "The variants circulating in China are already circulating in the EU, and as such do not pose a challenge to the immune response of citizens of the European Union and European Economic Area (EEA)," it said in a statement on Tuesday. There is also a relatively high immunity and vaccination rate among citizens.
The government in Beijing opposed strict entry regulations from other countries for travelers from China. "The measures should not affect normal travel," said Foreign Ministry spokeswoman Mao Ning in Beijing. Responses should be "science-based and appropriate". Virus variants could arise anywhere in the world.
After almost three years of lockdowns, mass testing and forced quarantine, Beijing abruptly announced an end to its zero-Covid policy on December 7th. The most populous country is currently experiencing a huge corona wave, which particularly affects people who are old or have previous illnesses.
Source: Stern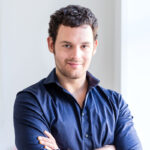 David William is a talented author who has made a name for himself in the world of writing. He is a professional author who writes on a wide range of topics, from general interest to opinion news. David is currently working as a writer at 24 hours worlds where he brings his unique perspective and in-depth research to his articles, making them both informative and engaging.