FDP politicians are watching developments in the conflict between China and Taiwan with great concern and are warning of a military escalation. A multi-day trip to Taiwan is intended to set an example.
Leading politicians of the FDP parliamentary group want to send a signal of support against military threats from China with a joint trip to Taiwan. The Chinese head of state and party leader Xi Jinping is threatening a reunification that will be forced by the military, warned the FDP Federal Deputy and First Parliamentary Secretary Johannes Vogel before the trip, which is scheduled to begin on Monday.
In the new systems competition, autocrats must be taken seriously and literally. Vogel told the German Press Agency with reference to Russia's actions against Ukraine: "Because after Putin comes Xi."
The Chinese leadership regards Taiwan as part of the People's Republic and threatens to conquer it. Tensions had escalated in recent months. Following the visit of US House Speaker Nancy Pelosi in August, Beijing launched large-scale military maneuvers and is maintaining military pressure with increased deployments of warships and aircraft in the Taiwan Straits.
Vogel: "Use the entire political keyboard in the event of a crisis"
Vogel said that market democracies need a common strategy. This includes Germany dealing with security policy issues in the Pacific region and working on economic policy to make itself more independent of the Chinese market through more free trade with the USA, Canada, Australia or the ASEAN countries. Vogel: "In this way we could credibly use the entire political keyboard in the event of a crisis and at the same time make the crisis itself less likely in the sense of deterrence. After all, that's something that our friends in Washington are rightly asking for."
The trip includes four days of talks with political representatives, academics, business experts and human rights activists. The delegation consists of about ten people and is led by Vogel and the chairwoman of the defense committee, Marie-Agnes Strack-Zimmermann (FDP).
Strack-Zimmermann: "Set a clear signal"
In view of the war in Ukraine, Strack-Zimmermann called for other regions of the world, which are of great relevance for future life in democracy and freedom, not to be neglected. "At the last party congress of the Chinese Communist Party, China's head of state Xi Jinping once again made it clear that he is prepared to solve this conflict by military means," she warned.
"With our trip to Taiwan at the beginning of the new year, we as Free Democrats in the German Bundestag want to send a clear signal that we will never accept that the law of the strongest – not even in the Indo-Pacific – becomes part of international politics again."
Source: Stern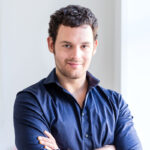 David William is a talented author who has made a name for himself in the world of writing. He is a professional author who writes on a wide range of topics, from general interest to opinion news. David is currently working as a writer at 24 hours worlds where he brings his unique perspective and in-depth research to his articles, making them both informative and engaging.