The plans of the Federal Ministry of Economics for an early exit from coal in 2030 continue to cause resentment in Brandenburg. Prime Minister Woidke demands reliability from the federal government.
Brandenburg's Prime Minister Dietmar Woidke (SPD) is critical of the earlier coal phase-out in the east planned by Federal Minister of Economics Robert Habeck (SPD) for 2030.
The coal phase-out law passed by the Bundestag provides for clear shutdown times for the individual power plants. "I think it's good not to endanger the security provided by the law for the employees and the entire region through (…) relatively inexperienced debates," said Woidke of the German Press Agency on Thursday evening at the New Year's reception of the Cottbus Chamber of Crafts .
Just a few weeks ago, two power plant blocks in Jänschwalde were put back into operation to ensure security of supply, Woidke said. This has made a major contribution to ensuring that "the light has not gone out" in Germany as a whole. The instructions for restarting the power plant blocks show that "there must still be a certain sense of reality in the Federal Ministry of Economics," said Woidke. This sense of reality will also be needed in 2023.
Lusatia region affected by lignite phase-out
In Brandenburg and Saxony, Lusatia is affected by the lignite phase-out. The region is in the midst of structural change. According to the current legal situation, the last shutdowns of power plant blocks in Germany are planned for 2038 – at the operator Leag in Lusatia.
The Bundestag and Bundesrat had decided that the phase-out of coal in the Rhenish mining area would be brought forward by eight years. Federal Minister of Economics Habeck is also in favor of an earlier exit from coal in the East. The Greens politician told the dpa that an early exit by 2030 would have to be agreed by consensus. "I hereby promise the prime minister and all employees that this will not be decided par Ordre du Mufti, but it must be perceived as a good plan in a broad alliance."
With reference to the energy crisis, the heads of government of the East German coal states had warned of a premature phase-out of coal and called for the federal government to be reliable.
Woidke: Need clear words for security of supply
According to Woidke, clear answers are needed as to how security of supply and low prices for industry, business and households can be guaranteed. Good and inexpensive energy supply is the basis of prosperity and a flourishing economy. "That's why we need more than slogans for this good energy supply," he said.
According to him, energy can be generated cheaply with a mix of renewables and currently also coal. That will continue to be the case in the coming years, said Brandenburg's head of government. "That's why naming a year is far too little."
Woidke welcomed the invitation of the district administrators and the mayor of Cottbus, Tobias Schick (SPD), to Habeck to come to Lusatia to discuss his plans for a secure energy supply. "I would be happy to take part in such a discussion."
Source: Stern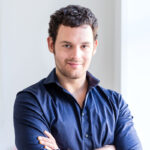 David William is a talented author who has made a name for himself in the world of writing. He is a professional author who writes on a wide range of topics, from general interest to opinion news. David is currently working as a writer at 24 hours worlds where he brings his unique perspective and in-depth research to his articles, making them both informative and engaging.