How can attacks on rescue workers be prevented? A week after New Year's Eve, politicians are again calling for quick penalties. On Monday, the riots will also be an issue in the interior committee of the Berlin House of Representatives.
A week after the New Year's Eve riots in several German cities, politicians continue to discuss the consequences. Federal Minister of the Interior Nancy Faeser (SPD) spoke in the "Bild am Sonntag" again for quick and harsh sentences. "A maximum of a few weeks can pass before a verdict is reached. This is the only way for the rule of law to gain respect," she told the newspaper. "Young violent offenders must immediately and clearly feel that their actions have consequences."
She also cited police protection during certain rescue operations. "As long as these problems exist, I think police protection for rescue workers makes sense in particularly dangerous operations," said the interior minister. She also advocates the use of bodycams for all police officers in Germany, and in certain areas also for rescue services or firefighters. These cameras increased the reluctance to attack police officers.
Debate about riots in the Berlin election campaign
On the night of New Year's Day, police officers and firefighters were attacked in several German cities, including with firecrackers and rockets. The attacks were particularly violent in some areas of Berlin. According to previous information, around 40 emergency services were injured by the police. During the operations of the fire brigade, 15 rescuers were injured.
The riots should also concern the interior committee of the Berlin House of Representatives this Monday. Interior Senator Iris Spranger (SPD) wants to give current figures on the operations and the investigations. Police chief Barbara Slowik and state fire director Karsten Homrighausen are also expected.
The debate about the riots on New Year's Eve falls into the Berlin election campaign. On February 12, the election to the House of Representatives is to be repeated in the capital because, according to the state constitutional court, there were numerous breakdowns and organizational deficiencies in the previous vote. A coalition of SPD, Greens and Left Party is currently governing in Berlin.
Giffey defends himself against Berlin bashing
Berlin's governing mayor Franziska Giffey (SPD) defended herself against the statement by CSU boss Markus Söder that Berlin was developing into a city of chaos. "If 145 chaotic people mess up in a metropolis of almost four million, you can't conclude that all the other residents here are also chaotic," Giffey told the Berliner Zeitung. "Bavaria also has a lot to sweep in front of its own door, for example in terms of Reich citizenship. I don't give Mr. Söder any advice either."
Giffey named five points for further action. In addition to criminal prosecution with accelerated procedures, she mentioned more staff and equipment for the police and fire brigades, the commitment to tightening gun laws at federal level, additional investments in local social and youth work and a special program to improve living conditions in large housing estates. On Wednesday she wants to speak to actors from the Senate, districts and civil society at a so-called summit against youth violence.
Berlin's Senator for Justice Lena Kreck (left) had expressed concerns a few days ago as to whether accelerated procedures based on the so-called Neukölln model would be suitable for prosecuting crimes. She assumes extensive investigations after the New Year's Eve riots. "It is important that the verdicts are accurate," said Kreck on Friday.
Criticism of the equipment in the administration of justice was voiced by the FDP. The FDP parliamentary group leader in the House of Representatives, Sebastian Czaja, demanded on Saturday on rbb Inforadio that a stronger judiciary was needed. More jobs should be created and the judges given more opportunities to respond to everyday issues in the city with good equipment and more staff. "A functioning rule of law would be necessary."
Call for better social infrastructure
Neukölln's district mayor, Martin Hikel (SPD), also believes that more staff are needed in the Berlin judiciary. "Every year there is wild firecrackers on New Year's Eve. As early as 20 years ago, groups of men stood on Hermannstrasse and shot each other with blank pistols," he wrote in a guest article for the newspapers "Bild" and "BZ". Firefighters are used to a lot during their operations. "That's bad enough. But what we experienced a week ago is disgusting."
Fire brigade and rescue workers were deliberately lured into ambushes and attacked there by hooded people. "Police officers were shot at with blank guns at close range," Hikel wrote. Punishment must follow quickly and be felt. "A few community hours won't help."
"Attacks by rescue workers are punishable by up to five years' imprisonment. Anyone who uses pyrotechnics as a dangerous tool for dangerous bodily harm must expect up to ten years' imprisonment," wrote Hikel. It is important to him to max out the sentence for adults and to use the shortened criminal procedure for juvenile offenders if possible. "For some people, only the immediate consequence works – and that may also mean a rethink for some judges."
Better social infrastructure is also needed, especially in hotspot areas. He does not consider a debate about the suspects' migration background to be very constructive. Does it help to throw yourself at the migration background and look for the causes there? "Not really when I think that 150,000 people with a migration background live and work in Neukölln, who are committed and just want to lead a peaceful life," wrote Hikel. The perpetrators of violence say they come from hotspot neighborhoods. So you have to talk about what to do there.
Source: Stern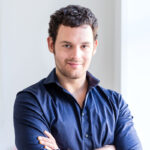 David William is a talented author who has made a name for himself in the world of writing. He is a professional author who writes on a wide range of topics, from general interest to opinion news. David is currently working as a writer at 24 hours worlds where he brings his unique perspective and in-depth research to his articles, making them both informative and engaging.