The discovery of top secret documents in Trump's estate was a political sensation. The ex-president could have made himself punishable. Now, of all people, his successor Joe Biden admits that he wasn't too particular about secret documents either.
Secret government documents from his time as Vice President have been discovered in a private office of US President Joe Biden. The documents were found when clearing out Biden's offices at the Penn Biden Center for Diplomacy and Global Engagement in the US capital Washington in November, the White House announced on Monday evening (local time). The center is part of the University of Pennsylvania. Biden used the office space in the center after he left the office of vice president in 2017 until about 2020, it said.
The find is tricky for Biden, because his predecessor Donald Trump caused a scandal with a similar case in the summer. His criticism was not long in coming.
Lawyers find a dozen documents – some with the highest level of confidentiality

According to the White House, the documents were discovered in a locked cabinet as Biden's personal attorneys began evicting the office. The documents were immediately handed over to the National Archives. "The documents were discovered by the president's attorneys," said Richard Sauber, Biden's special adviser. The documents were not the subject of a previous inquiry or investigation of the archives. Biden's personal attorneys would now work with the National Archives and the Justice Department.
Democrat Biden served as vice president under then-President Barack Obama from 2009 to 2017. According to the broadcaster CNN, the documents that have now been found are about a dozen documents, including papers with the highest level of confidentiality. It remained unclear what the contents of the documents were and to what extent Biden knew that they were in the closet. It is not surprising that the White House is now insisting that it found and handed over the documents itself. The aim should be to present this case as completely different from Trump's dispute over confiscated secret documents.
Ex-President Trump is under investigation for taking secret government documents to his private estate after leaving the White House. Trump could have made himself liable to prosecution. The FBI searched the Florida property in August and confiscated various classified documents, some with the highest level of secrecy. It is still unclear whether Trump could ultimately be charged. The case caused a huge stir in the United States in the summer – a special investigator is now dealing with it. Trump keeps dismissing the whole thing as a "political witch hunt". Biden insisted on describing Trump's behavior in the case as "irresponsible".
presidential candidacy
If not Joe, then who? Who could be running for the presidency among the Democrats
Unlike Biden, Trump's case was preceded by a dispute with the National Archives, which manages presidential documents. It tried for months to get papers from Trump's tenure. Trump's lawyers finally handed over documents. However, officials suspected that Trump or his team continued to withhold documents, which is not allowed. At the time, the search warrant listed three criminal offenses as possible grounds for possible seizures: collecting, transmitting or losing defense information, removing or destroying official documents, and destroying or altering documents to hinder investigations.
Donald Trump and Republicans pounce on incident

Trump later repeatedly argued that he himself had lifted the secrecy of the documents. Incumbent presidents do have far-reaching powers to release information and break secrecy. But it shouldn't be as easy as Trump makes it out to be in this case. There is a formal procedure for releasing documents. Vice Presidents also have the power to declassify documents, but to a different extent than Presidents. In Biden's case, there are still many unanswered questions. CNN reported that some documents found on him were classified as top-class.
For Trump and the Republicans, the find in Biden's office is a godsend. "When will the FBI raid Joe Biden's many homes, maybe even the White House?" Trump wrote Monday night on Truth Social, a network he co-founded. Republicans also questioned the timing of the documents' discovery. "Oh really? They only found this now after all these years?" CNN quoted newly elected House Speaker Kevin McCarthy as saying. Party colleague Byron Donalds expressed a similar view: "Why were these documents only found six years later?"
Biden did not respond to shouted questions about the documents during a visit to Mexico on Monday. He is in Mexico City for the North America Summit, which begins on Tuesday. Biden met Mexico's head of state Andrés Manuel López Obrador on Monday.
Source: Stern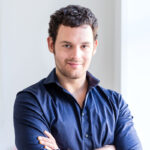 David William is a talented author who has made a name for himself in the world of writing. He is a professional author who writes on a wide range of topics, from general interest to opinion news. David is currently working as a writer at 24 hours worlds where he brings his unique perspective and in-depth research to his articles, making them both informative and engaging.