It's about lignite under Lützerath and the question of whether it is needed to guarantee security of supply. The NRW state government and the energy company RWE say yes – climate activists no. What is true?
The town of Lützerath in the Rhineland has been under close observation for weeks, and the energy company RWE wants to mine the lignite underneath. It is difficult to say whether this is actually urgently needed.
The claim: The lignite under Lützerath is necessary to ensure security of supply with energy.
The review: There are conflicting studies on this.
But what are they facts?
According to the study: "Neither an energy industry necessity nor a climate policy justification"

The climate activists protesting in Lützerath refer to a scientific study: The short study from August 2022 deals with the question of the extent to which a possible gas shortage will affect the maximum coal requirement that can be assumed and what the expected production volume will be. They were written by researchers from the European University of Flensburg, the Technical University of Berlin and the German Institute for Economic Research (DIW Berlin).
The study comes to the conclusion that the amounts of lignite in the mining area currently approved for RWE are sufficient – even if coal consumption should increase significantly again from 2025 onwards. "Therefore there is neither an energy-economic necessity nor a climate-political justification for the use of still inhabited villages at the Garzweiler II opencast mine including Lützerath," it says.
Report contradicts study: Coal under Lützerath is urgently needed

The premature phase-out of coal in 2030, which was stipulated by the CDU and Greens in North Rhine-Westphalia in the coalition agreement, was taken into account. Until then there is a need of 271 million tons of lignite in the Rhenish mining area. 300 million tons are already eligible for funding in the approved Hambach and Garzweiler II mining areas. Activists say that RWE insists on mining in Lützerath because the coal can be mined more easily and therefore more profitably there. The group denies that.
The Ministry of Economics, Industry, Climate Protection and Energy of North Rhine-Westphalia also commissioned an expert report – and that comes to a completely different conclusion than that of the scientists from Flensburg and Berlin. In several scenarios examined, future demand exceeds eligible lignite reserves if Lützerath is not excavated. According to the report from September 2022, at least 17 million tons of lignite were missing in any case. In 2023 in particular, there will be an even greater difference due to the gas shortage.
Source: Stern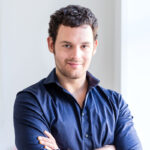 David William is a talented author who has made a name for himself in the world of writing. He is a professional author who writes on a wide range of topics, from general interest to opinion news. David is currently working as a writer at 24 hours worlds where he brings his unique perspective and in-depth research to his articles, making them both informative and engaging.