Watch the video: Aerial photos of China show: probably many more Covid deaths than Beijing admits.
Satellite images from the US company Maxar Technologies. The footage, which was taken on December 6, shows a heap of vehicles from funeral homes arriving in front of crematoria after the end of the strict measures to contain the corona virus at the end of last year – in cities like Beijing, Chengdu and Nanjing. According to the pictures, the Tongzhou funeral home in Beijing has had another parking lot built. The World Health Organization (WHO) suspects that not all deaths have been recorded in China. Although international health experts have predicted at least one million COVID-related deaths this year, China has reported just over 5,000 deaths since the pandemic began — a fraction of what far less populous countries have reported after easing lockdown measures. However, many Chinese funeral homes and hospitals say they are overwhelmed. The government, on the other hand, claims to have been transparent with its data. Meanwhile, the pharmaceutical industry in China has ramped up production. One is confident of being able to meet the surge in demand for medicines given the rise in corona infections among the country's 1.4 billion inhabitants. Youcare Pharmaceutical Group vice general manager Zhang Jiang told reporters that the company keeps its production line running 24 hours a day. "We have encouraged all of our staff to work overtime," he said on Tuesday. "We have told our employees in meetings that they will not be given vacation time." Youcare says it has increased its antipyretic production fivefold in the past month, to one million packs a day. Another pharmaceutical company, Beijing Double-Crane Pharmaceutical Company, said it has sufficient manufacturing capacity. China's abrupt shift in COVID policy has left many hospitals in dire straits.
Source: Stern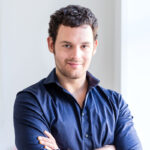 David William is a talented author who has made a name for himself in the world of writing. He is a professional author who writes on a wide range of topics, from general interest to opinion news. David is currently working as a writer at 24 hours worlds where he brings his unique perspective and in-depth research to his articles, making them both informative and engaging.