Germany only reacted after France and the USA delivered tanks to Ukraine. CDU foreign politician Röttgen criticizes this approach. This will divide Europe.
According to CDU foreign policy expert Norbert Röttgen, the German government's hesitation in supplying arms to Ukraine is a "tragedy". The fact that Chancellor Olaf Scholz (SPD) only follows the decisions very quickly when there is sufficient international pressure divides Europe, Röttgen said on Deutschlandfunk with a view to the Russian war of aggression in Ukraine. The previous line of the federal government leads to a military stalemate with great losses. This means "instability and strife and war for a long time".
On the other hand, deliveries of arms to Ukraine "which are necessary and also sufficient to push back the Russian occupation from Ukrainian territory" are also a prerequisite for a political solution to end the war, emphasized Röttgen. These alternatives create the pressure from which more and more states decide to supply arms to Ukraine.
Source: Stern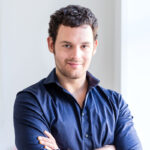 David William is a talented author who has made a name for himself in the world of writing. He is a professional author who writes on a wide range of topics, from general interest to opinion news. David is currently working as a writer at 24 hours worlds where he brings his unique perspective and in-depth research to his articles, making them both informative and engaging.