He was one of the faces of the corona pandemic: RKI boss Lothar Wieler is now dedicating himself to new tasks. Bavaria's health minister sees Wieler being pushed out of office.
After RKI boss Lothar Wieler announced his resignation, criticism came from Bavaria about how the federal government dealt with the head of the Robert Koch Institute (RKI). The impression was created that Federal Health Minister Karl Lauterbach (SPD) would not tolerate any other experts next to him in the limelight, said Bavaria's Health Minister Klaus Holetschek (CSU) in Munich.
"Lothar Wieler was the face of the corona pandemic for a long time. I very much regret that the joint appearances of the RKI President and the Federal Minister of Health have hardly taken place in the past few months," said Holetschek.
Holetschek recognized Wieler's expertise and leadership qualities during the Corona pandemic. "His assessments were an important compass in times when politics, society and business were looking for orientation and action had to be taken quickly," said the CSU politician. "With expertise, prudence and great commitment, Mr. Wieler has contributed to leading Germany through a serious health crisis. We sincerely thank him for that."
Lauterbach should now examine whether the change in leadership at the Robert Koch Institute could be used to make its structures even more effective. It is worth checking, for example, which tasks and processes during the pandemic could have been tailored even more efficiently to the RKI.
Source: Stern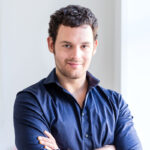 David William is a talented author who has made a name for himself in the world of writing. He is a professional author who writes on a wide range of topics, from general interest to opinion news. David is currently working as a writer at 24 hours worlds where he brings his unique perspective and in-depth research to his articles, making them both informative and engaging.