Foreign Minister Baerbock spent two days visiting Africa's second most populous country. Russia and China play a major role in the visit to one of the poorest countries in the world.
Foreign Minister Annalena Baerbock accuses Russian President Vladimir Putin of being responsible for the worsening food shortages worldwide in view of the hunger crisis in Ethiopia. "The Russian President uses grain, uses food as a weapon," said the Green politician in the Ethiopian city of Adama while visiting the country's largest grain storage facility of the UN World Food Program (WFP).
"This exacerbates the dramatic situation of the food supply worldwide, because the droughts in the world have continued to increase." For this reason, it is "so important that we not only respond to the brutal Russian war of aggression with aid for Ukraine, but have significantly increased our humanitarian aid, our food aid worldwide," said Baerbock.
There is a dramatic drought in Ethiopia. The country is heavily dependent on wheat and fertilizers from Ukraine and Russia. According to Welthungerhilfe, around 22 million people have too little to eat. Ethiopia is one of the poorest countries in the world.
Baerbock finds out about Ukrainian grain aid
Baerbock emphasized that food is a human right. Germany and France supported the Ukrainian grain donation to Ethiopia by financing and organizing the transport "so that the people in Ethiopia don't also become victims of the Russian war of aggression," she said. Colonna underscored: "The people here who are suffering from the drought are not responsible for what is happening in Ukraine. We must therefore help them. It is a humanitarian duty."
In a warehouse with Colonna, the minister found out about the grain aid from Ukraine and how it was distributed by the World Food Programme. The storage complex has a capacity of 218,000 tons. At the end of December, 25,000 tons of wheat were delivered from Ukraine via Djibouti, where they are waiting for distribution.
Tigray Peace Accords: Berlin and Paris offer cooperation
After the peace agreement for the troubled region of Tigray, Germany and France offered Ethiopia increased cooperation beyond food aid. It is important that Europe "quickly shows its face," said Baerbock.
The Ethiopian government signed a peace agreement with the Tigray People's Liberation Front (TPLF) in November. According to the UN, several hundred thousand people have died in the fighting in the northern region since November 2020. With around 120 million inhabitants, Ethiopia is the second most populous country in Africa after Nigeria and one of the poorest countries in the world.
Baerbock: Rape in conflicts is a war crime
Baerbock condemned rape in conflict or war, such as in Tigray or Ukraine, as a war crime. International humanitarian law is clear: "The protection of civilians is also the top priority in armed conflicts. And rape is a war crime," she said during an appearance with Colonna and Ethiopian Foreign Minister Demeke Mekonnen. Again and again there are women and girls who are victims of the worst and, above all, systematic sexualised violence. "It's not normal for rape to be part of wars," she said.
Prime Minister Abiy was also awarded the Nobel Peace Prize in 2019 for his policy of reconciliation with long-term rival and neighbor Eritrea. The TPLF and many people in Tigray had demanded more autonomy. After planned elections were postponed due to the corona pandemic, the TPLF held regional elections in September 2020. More than 50,000 people fled to Sudan in connection with the ensuing conflict. According to the UN refugee agency UNHCR, more than four million people are internally displaced.
China is trying to gain even greater influence
As recently as Tuesday, China's new Foreign Minister Qin Gang was on his first trip abroad to visit Addis Ababa. China wants to participate in the reconstruction process in the country. Like many African countries, Ethiopia is heavily indebted to China for previous infrastructure projects. The country owes Beijing $13.7 billion.
Source: Stern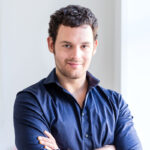 David William is a talented author who has made a name for himself in the world of writing. He is a professional author who writes on a wide range of topics, from general interest to opinion news. David is currently working as a writer at 24 hours worlds where he brings his unique perspective and in-depth research to his articles, making them both informative and engaging.