Germany has promised Ukraine an air defense system, weapons and armored personnel carriers. The question of battle tanks of German design is still in the room. The pressure on Chancellor Scholz and the traffic light government is increasing.
The pressure on the federal government to deliver Leopard 2 main battle tanks to Ukraine continues to mount. From the point of view of the deputy chairman of the Union faction, Johann Wadephul (CDU), almost only Chancellor Olaf Scholz (SPD) is in the way. "Everyone wants it. Finland wants to deliver, Spain has been wanting for a long time, Poland has now gone on the offensive and the stubborn chancellor is in the way," said Wadephul on RTL/ntv's "Frühstart" program.
Federal Minister of Justice Marco Buschmann was also open to a delivery. "My personal opinion is clear and that is: It shouldn't be taboo," said the FDP politician to the "Augsburger Allgemeine".
"If Mr. Putin were to learn from the ongoing aggression against his neighbors that he would ultimately get his way with these tactics, he would keep going," Buschmann warned. He has no legal concerns about a delivery. "Ukraine is right because it is waging a war of self-defense." According to international law, Germany is allowed to deliver weapons to Ukraine. "This doesn't make us a party to the war. It doesn't matter what the quality of the weapons are," said Buschmann. Ukraine, which has been attacked by Russia, has been trying to acquire more heavy weapons for months.
Scholz sticks to a reserved line
Scholz, in turn, criticized "excited statements" in the debate about the tank deliveries and called for more prudence. The "necessity of having to say something every ten minutes" shouldn't lead to decisions "related to war and peace" simply "just being thrown out of hand," he said. Germany will act "always closely coordinated with our friends and allies" on questions of further support for Kyiv. With a view to the debate about the possible delivery of the battle tanks, Scholz emphasized that the majority of citizens support the level-headed attitude of the federal government, despite the "loud commentary world" in Berlin, which carefully prepares decisions.
The chairwoman of the defense committee, Marie-Agnes Strack-Zimmermann (FDP), increased the pressure on Scholz and the traffic light government in the debate. Germany must finally issue the export license for the delivery of the Leopard 2, she told the newspapers of the Funke media group. "In view of the drama in Ukraine, the chancellor should jump over his shadow," she demanded.
The background: Poland had agreed on Wednesday to hand over Leopard 2 main battle tanks to Ukraine together with allies for a company. Finland showed cautious readiness for delivery on Thursday. Germany plays a key role in the debate because the tanks were developed in Germany. As a rule, the transfer of armaments from German production to third parties must be approved.
Federal Government: No question to which we would have to say no
A week before the new Ramstein talks about military aid for Ukraine, the federal government says it has not received any applications for the transfer of battle tanks. "There is no question to which we have to say no, but at the moment we are saying that we are in constant communication about what is the right thing to do at this point in time and how we are supporting Ukraine," said deputy government spokeswoman Christiane Hoffmann . There is a very close exchange above all with the USA, France and Great Britain, but also with Poland and Spain. When asked what it would mean if the German-made tanks were transferred without Germany's consent, she said it would be "unlawful".
The head of the Munich Security Conference, Christoph Heusgen, also called for main battle tanks in Kyiv. "We tried everything diplomatically," he told the news magazine Focus. "Now we have to make Russia see, and the only language the Russian regime understands is toughness." There is only room for negotiations when Russia realizes that it is not achieving its goals. "Unfortunately, it's not that far yet, because Putin hasn't yet understood that he's losing out," Heusgen said.
Vice-Chancellor Robert Habeck (Greens) had said with regard to a delivery of the tanks by Poland that Berlin should not stand in the way when other countries make decisions to support Kiev – regardless of which decision Germany makes.
In addition to other weapons and air defense systems, Germany has so far promised Ukraine the less powerful Marder-type infantry fighting vehicle. Next week, Friday, the defense ministers of the western allies will meet at the Ramstein US air base in Rhineland-Palatinate to discuss further arms deliveries for Kyiv.
Source: Stern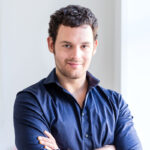 David William is a talented author who has made a name for himself in the world of writing. He is a professional author who writes on a wide range of topics, from general interest to opinion news. David is currently working as a writer at 24 hours worlds where he brings his unique perspective and in-depth research to his articles, making them both informative and engaging.