It was his supporters who stormed the government district in Brasília: Ex-President Jair Bolsonaro's role in the clashes will now be examined more closely.
After radical supporters stormed the government district in the Brazilian capital, Brasília, the Attorney General's office also wants to investigate ex-President Jair Bolsonaro.
This emerged from a statement from the public prosecutor's office on Friday evening (local time). The right-wing ex-President Bolsonaro is accused of having posted a video on Monday and deleted it again on Tuesday, in which he questioned the legality of the presidential elections in Brazil in October and thus publicly called for a crime.
Investigations into "intellectual authorship" of the violence
Although the post came after the riots, Bolsonaro's role should be investigated, said Deputy Attorney General Carlos Frederico Santos, according to the statement. The Supreme Court is already investigating, among other things, the "intellectual authorship" that led to the violence and vandalism in Brasília.
On Sunday, Bolsonaro supporters stormed Congress, the seat of government and the Supreme Court in Brasília, causing extensive damage. Bolsonaro's successor Luiz Inácio Lula da Silva accused Bolsonaro of inciting his supporters. The ex-president denied the allegations.
In the face of fears of renewed actions by radical Bolsonaro supporters, security measures in the Brazilian capital were tightened on Wednesday after calls for a "mega-demonstration to regain power" circulated in all Brazilian capitals.
Report G1 Message PGR
Source: Stern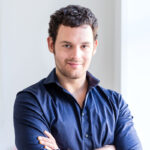 David William is a talented author who has made a name for himself in the world of writing. He is a professional author who writes on a wide range of topics, from general interest to opinion news. David is currently working as a writer at 24 hours worlds where he brings his unique perspective and in-depth research to his articles, making them both informative and engaging.