100 billion special funds for the Bundeswehr have already been made available. For the Parliamentary Commissioner for the Armed Forces, Eva Högl, this sum is far from enough.
In view of the relentless Russian war of aggression against Ukraine, the Bundestag Commissioner for the Armed Forces, Eva Högl, is calling for the special assets for the Bundeswehr to be tripled from the current 100 billion to 300 billion euros. The SPD politician also told the "Frankfurter Allgemeine Sunday newspaper" that further support for Ukraine with weapons and ammunition would "not work without new production capacities".
NATO Secretary General Jens Stoltenberg made a similar statement. He told the paper that production must increase "to replenish Allied stocks and to ensure that we can continue to supply Ukraine for a long time". Referring to the intense fighting since the war began almost a year ago, he said: "This conflict is consuming an enormous amount of ammunition and devouring our stockpiles."
EU foreign policy chief Josep Borrell agreed: "Our member states need to spend more, but also do it better. And we need to do it together."
"Ramp up production in the next few years"
Sara Nanni, the leader of the Greens on the Defense Committee, told the "FAS" that if you want peace, you also have to invest in security. "In the next few years we have to ramp up production."
The 100 billion special fund was made available in June with an amendment to the Basic Law. According to the Ministry of Defense, this should close large gaps after decades of savings. According to Defense Minister Christine Lambrecht (SPD), the goal is a modernized and "fully operational Bundeswehr".
According to the Bundeswehr Association, ammunition worth 20 to 30 billion euros is missing in Germany alone. The problem has been known for years. The chairwoman of the defense committee, Marie-Agnes Strack-Zimmermann (FDP), recalled supply problems with ammunition from Switzerland and concluded: "Ammunition production belongs in one of the NATO countries or in Germany."
Source: Stern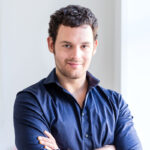 David William is a talented author who has made a name for himself in the world of writing. He is a professional author who writes on a wide range of topics, from general interest to opinion news. David is currently working as a writer at 24 hours worlds where he brings his unique perspective and in-depth research to his articles, making them both informative and engaging.