Foreign Minister Annalena Baerbock is in favor of this, given the Russian attacks on Ukraine and its infrastructure investigate suspicions of genocide. "In view of this brutality, in view of the war crimes and systematic crimes, in view of the crimes against humanity, we have to see to what extent this does not also take the form of genocide," said the Green politician at a joint appearance with Dutch Foreign Minister Wopke Hoekstra in The Hague. She had previously met with representatives of the International Criminal Court.
In the past eleven months it has been seen that not only the European peace order has been attacked, said Baerbock. Crimes were committed and used consciously and purposefully by the Russian leadership "that we could no longer have imagined in the 21st century". Attacks on the infrastructure happened "in the full knowledge" that the destruction of substations and power lines should also lead to the water supply freezing and hundreds of thousands of people would die of thirst or freeze to death.
Source: Stern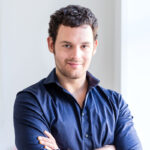 David William is a talented author who has made a name for himself in the world of writing. He is a professional author who writes on a wide range of topics, from general interest to opinion news. David is currently working as a writer at 24 hours worlds where he brings his unique perspective and in-depth research to his articles, making them both informative and engaging.